DEMOCRATS TARGET JUDGE AMY CONEY BARRETT
From The Washington Times
|
October 12, 2020
DEMOCRATS TARGET JUDGE AMY CONEY BARRETT
From The Washington Times
|
October 12, 2020
I Prayed
have prayed
Lord, guide us with Your Spirit of discernment and truth. Help us navigate these issues with your grace.
Supreme Court nominee Judge Amy Coney Barrett came under fire Wednesday from Senate Democrats who labeled her a threat to abortion, immigration and workers' rights. . . .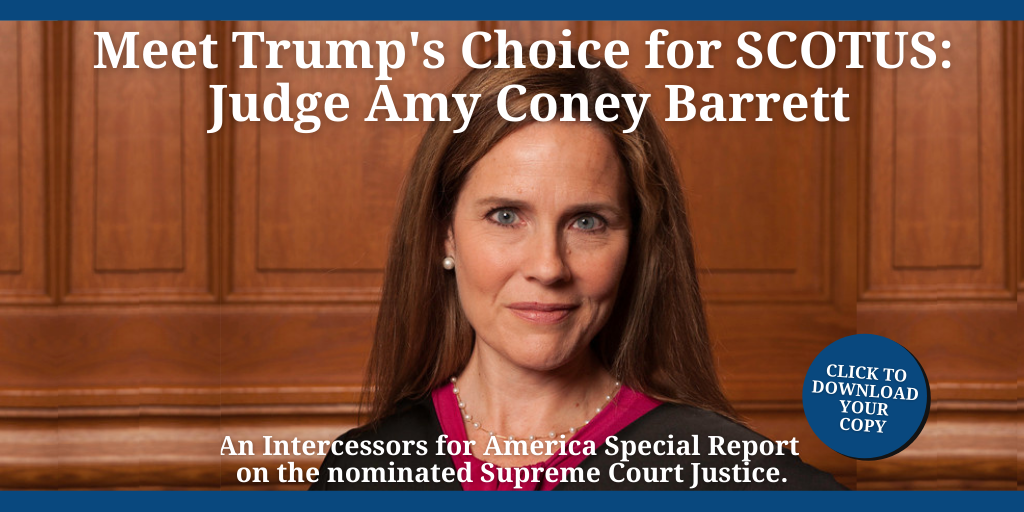 View Comments (30)
They made similar complaints about both of President Trump's prior Supreme Court picks, Justices Neil M. Gorsuch and Brett M. Kavanaugh, whom they accused of being anti-worker and anti-women.
The Senate's Republican majority has lined up enough votes to confirm Judge Barrett, which is expected to happen by the end of the month. But Democrats are working feverishly to delay the process and discredit the nominee.
Stepping back from anti-women rhetoric, Democrats zeroed in on Judge Barrett's Catholic faith as a flaw and pushed that message in the press. . . .
Sen. Dianne Feinstein of California, the top Democrat on the Judiciary Committee, wrote the Justice Department a letter accusing Judge Barrett of not disclosing a 2006 anti-abortion article that the senator claimed had an unspecified connection to the nominee.
Sen. Tammy Duckworth, Illinois Democrat, pointed to a 2006 newspaper ad by the St. Joseph County Right to Life organization, which Judge Barrett allegedly supported, saying it asked people "to pray to end abortion."
Judge Barrett will have the opportunity to defend her judicial record — and her religious beliefs — during four days of confirmation hearings scheduled to begin Monday.
A Morning Consult/Politico poll conducted Oct. 2 through Oct. 4 found that 46% of respondents said the Senate should confirm Judge Barrett as soon as possible. That's up 9% since Mr. Trump officially nominated her for the high court's vacancy last month following Justice Ruth Bader Ginsburg's death.
Republicans have pushed back against the attacks on Judge Barrett's religion, saying the Constitution prohibits discrimination on the basis of faith.
"The Constitution is clear: SCOTUS nominees should never be required to pass a religious test. So why do the media & my friends on the Left continue to attack Judge Barrett's religious faith?" tweeted Sen. Joni Ernst, a member of the Judiciary Committee.
"Judge Barrett should be evaluated on her qualifications & character, not her faith," the Iowa Republican added. "I am committed to evaluating Judge Barrett on the basis of her qualifications & character, not her religious faith."
Senate Democrats also have raised issues with how the judge would rule on cases involving abortion restrictions, workers' rights and immigration. . . .
"She would uphold the restrictions that states have imposed — in fact, more than 450 such restrictions over the past decade — on access to abortion and reproductive rights services. There are about 17 cases that are one step away from consideration in the Supreme Court, ranging from the 15-week abortion ban from Mississippi to waiting periods in Indiana," said Sen. Richard Blumenthal, Connecticut Democrat and a member of the Judiciary Committee.
Mrs. Feinstein said Judge Barrett's record as an appeals court judge threatens immigration policy, noting she voted to uphold the Trump administration's public charge rule that set tougher standards to receive a green card.
"These policies strike at the heart of our country's immigrant heritage and would reject the welcome we've extended to the 'huddled masses yearning to be free' for centuries," Mrs. Feinstein said.
Democratic Sens. Elizabeth Warren of Massachusetts and Sherrod Brown of Ohio took issue with Judge Barrett's participation in a 7th Circuit ruling in which the full court ruled against a 58-year-old man who sued a company for age discrimination when he was denied a job opportunity because he had more years of experience than required. The employer, instead, hired a 29 year old.
Mr. Brown said Judge Barrett would be a "special interest judge" that "will always side with corporations over workers."
"These cases don't make big headlines, but they affect millions of workers' lives," he said.
(Excerpt from The Washington Times. Article by Alex Swoyer. Photo Credit: Getty Images.)
Comment your prayers for Judge Barrett below!
Partner with Us
Intercessors for America is the trusted resource for millions of people across the United States committed to praying for our nation. If you have benefited from IFA's resources and community, please consider joining us as a monthly support partner. As a 501(c)3 organization, it's through your support that all this possible.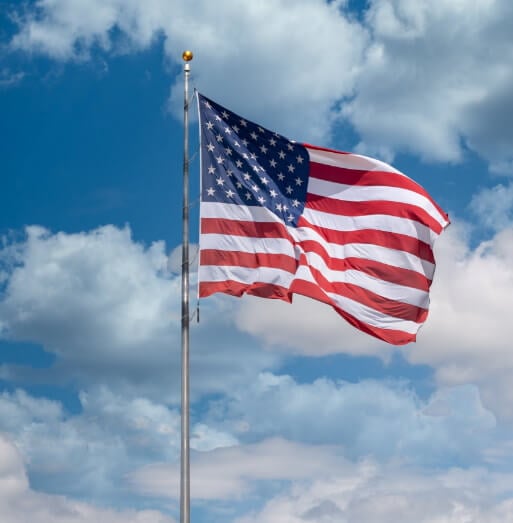 Become a Monthly Partner