July 31, 2021 | Dave Kubal, IFA President/CEO
Lord God, as we position ourselves as watchmen on the wall, help us hear from You. Help us lift our gaze to You. May we look to see what You will say more than any other. (Hab 2:1)
Within intercessory prayer circles it is common knowledge that one of the functions of the intercessor is to be a watchman. This image is found in many places in the Old Testament.
A verse discussed in this context often is:
I have posted watchmen on your walls, Jerusalem; they will never be silent day or night. You who call on the Lord, give yourselves no rest, and give him no rest till he establishes Jerusalem and makes her the praise of the earth (Is 62:6-7).
What vivid imagery this verse provides for intercessors like us. Picture this with me. We take our post on the wall of protection surrounding those things we care about as we cry out to God with persistence until God's will is accomplished. We position ourselves, our hearts, our minds, and our emotions in order to passionately pray that God would accomplish His purposes.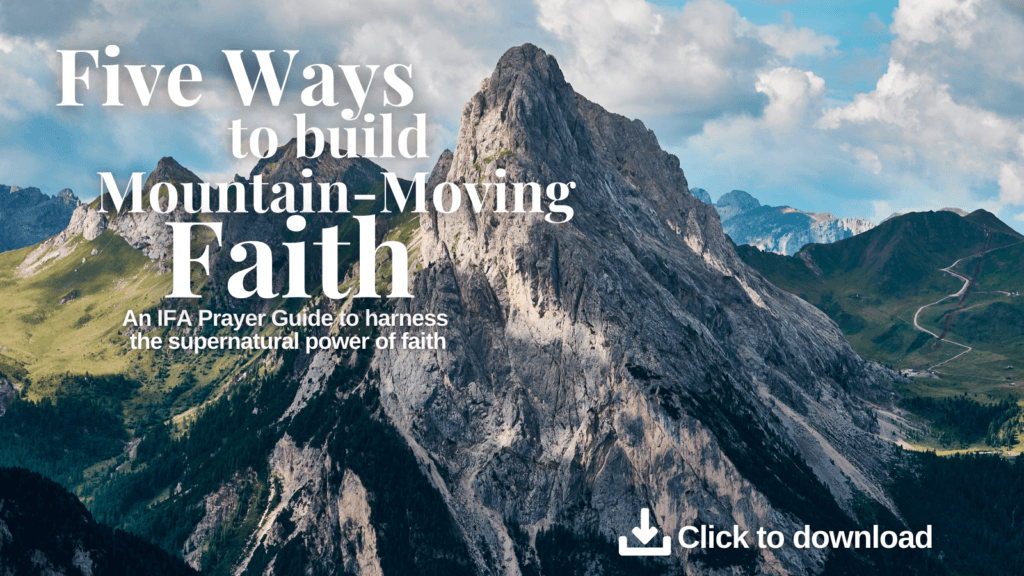 Why must we position ourselves on the wall and "give Him no rest" in asking the Lord to accomplish what He desires? I believe it is because God is wanting to see if anyone cares as much about His will as He does. Our positioning and persistent crying out acts as a conduit of His mighty power that is irreplaceable in the releasing of His will.
Positioning our hearts and passionate pleas are the required elements of the art of being a watchman.
However, I believe these two actions have overshadowed a critical essential of the art of being a watchman.
Let's look at a couple of Scripture passages:
Son of man, I have made you a watchman for the people of Israel; so hear the word I speak and give them warning from me. (Ez 3:17)

I will stand at my watch and station myself on the ramparts; I will look to see what he will say to me, and what answer I am to give to this complaint. (Hab 2:1)
In these two passages a critical component of intercession emerges: hearing the word of God. Often watchmen emphasize looking at the horizon from their positions on the wall. They are up-to-date on the news, discuss current events with other intercessors, and participate in online prophetic communities that analyze the current state of affairs.
And yet, I challenge you, dear watchman, to take more time to look to heaven rather than looking at the horizon. As you look to heaven, ask the Lord to give you a "revelation" as Habakkuk 2:2 describes.
Let me tell you the effect of looking to heaven instead of the horizon: your faith will grow immensely! If you focus on the troubles of the day and the enemies of God's kingdom warring against us, you will become discouraged and dismayed. You may be overcome with the burden of intercession. But when God speaks to you His word for these days and presents His revelation for this moment, your faith will surge out of you. You will be empowered and your intercession will be rejuvenated.
I challenge you today, as you passionately pray through the news and consider all the attacks of the enemy, pause and take just 10% of your time to be still before the Lord and ask Him for his word to you about the circumstances we face.
How are you encouraged by this? Let us know your thoughts in the comments below!
(Article written by Dave Kubal. Photo by Xhoni Mykaj on Unsplash.)