Counterfeit Climate 'Repentance' Ceremonies
Angela Rodriguez, IFA Contributing Writer
|
November 15, 2022
Counterfeit Climate 'Repentance' Ceremonies
Angela Rodriguez, IFA Contributing Writer
|
November 15, 2022
I Prayed
have prayed
Lord Jesus, please expose this dangerous lie, so that the world will know that You are in charge of the planet, and not man.
Analysis. The climate change narrative is saturating our world — and its promoters aim to transform every aspect of our lives.
The Interfaith Center for Sustainable Development held ceremonies of climate "repentance" on the Sinai Peninsula, in Jerusalem, and in London, on Sunday, Nov. 13, 2022, in partnership with the Elijah Interfaith Institute and The Peace Department. Prominent religious leaders from Judaism, Islam, Christianity, Buddhism, and the religions of India participated. The ceremonies were observed in parallel with the United Nations Climate Conference (COP27), being held Nov. 7–18, 2022, in Sharm El Sheikh, Egypt. Attendees at this conference hail from 197 countries that have agreed to the UN Framework Convention on Climate Change, which was originally adopted in 1992. Among the goals: tackling the climate emergency, reducing greenhouse gas emissions, and financing climate action around the world.
View Comments (80)
"We come to Sinai in a movement of repentance and quest," a statement says. "We seek a new vision for humanity and its endangered existence, and we seek to receive and amplify a message of life-sustaining living and habits that humanity needs to hear today. In this spirit, the project partners will bring together premier religious leaders from the world's major religions to put forth a prophetic interreligious call to action: 'Ten Universal Principles for Climate Justice.' "
The Climate Justice Ten Commandments
According to the Interfaith Center for Sustainable Development, the location of COP27 and the repentance ceremony held in Sinai are meaningful because the Sinai Desert is "a place of revelation in the collective consciousness of Christianity, Judaism, Islam and others." The ceremony took place near an area traditionally thought to be the location of Mt. Sinai, mentioned in the Bible book of Exodus. While there is much debate about whether this is the actual biblical site, the event was meant to be symbolic of God's original Ten Commandments being revealed, and this directly ties into what these faith leaders are calling the "Climate Justice Ten Commandments."  The overall idea is that the citizens of Earth need to repent from the sin of greenhouse gas emissions, especially the wealthy nations that have profited most from fossil fuels.
In the ceremony at Mt. Sinai, climate activists gathered to read chapters of the 2011 multifaith-signed Holy Land Declaration on Climate Change. Next, they read the Ten Principles for Climate Repentance, and two tablets were smashed upon the ground. One of the tablets had the words "Broken Promises" written in Hebrew on it, while the other was painted green to represent the "green commandments."
The main ceremony was held in London, where faith leaders stood in solidarity and called on global authorities to implement the Ten Principles for Climate Repentance. Religious leaders climbed Parliament Hill together as they carried scrolls which bore the new commandments. Next, they proclaimed these to participants who were eagerly awaiting their message. These  climate-repentance principles cited by the organizers are:
we are stewards of this world;
creation manifests divinity;
everything in life is interconnected;
do no harm;
look after tomorrow;
rise above ego for our world;
change our inner climate;
repent and return;
every action matters;
use mind, open heart.
Afterward, the participants took part in a two-hour multifaith Climate Repentance Ceremony at a local synagogue. Other countries hosted similar ceremonies — Australia, Austria, Ecuador, Germany, and India — and so did the U.S. states of Indiana, New York, and Utah.
Similarity to Georgia Guidestones
These Ten Commandments for Climate Repentance bear similarities to the Georgia Guidestones, which stress ten guidelines for those desiring to live in an "Age of Reason." That 19-foot granite monument, nicknamed the Ten Commandments of the New World Order, was destroyed in July 2022. The guidelines written on the faces of the four upright stones contained messages promoting balance with nature, harmony with the infinite, social responsibility, and uniting humanity under a single purpose. The man responsible for having the monument built has published his views, and those of his sponsors, in the Georgia Guidestones Guidebook. One particular quote bears a striking resemblance to the ideas espoused by the climate change enthusiasts who participated in the repentance ceremonies on Nov. 13.
A quote on pages 18 and 19 reads:
"There are alternatives to Armageddon. They are attainable. But they will not happen without coordinated efforts by millions of dedicated people in all nations of the earth…we humans have been gifted with a small capacity to know and act–for good or for evil. We must strive to optimize our existence, not only for ourselves, but for those who come after us…in 1980, as these stones were being raised, the most pressing world problem was the need to control human numbers. In recent centuries, technology and abundant fuels have made a possible multiplication of humanity beyond what is prudent or long sustainable…nearly every nation is now overpopulated in terms of a perpetual balance with nature."
Like the climate activists, who blame fossil fuels for the evils of carbon emissions, these creators of the Georgia Guidestones point the finger at the fuels for increasing the earth's population. One of the guidestone's commandments says, "Be not a cancer to the earth," as if in sync with those "repenting" for "sinning" against creation at these recent climate ceremonies.
Christians Promoting the Cause
Dr. Rowan Williams, a former archbishop of Canterbury, stated that people must repent for "an attitude of greed, irresponsibility and chronic short-term vision to the world we share." Additionally, suggestions have been made that wealthier, Western nations make reparations for "loss and damage" to smaller, less-developed countries that have suffered in their wake.
Other religious leaders have echoed this message, making videos which champion climate action. Archbishop Tapio Luoma, of the Evangelical Lutheran Church of Finland, can be seen in this video (posted on the Interfaith Center for Sustainable Development website) voicing strong support for Agenda 2030. He says the principles of moderation, unselfishness, balance and harmony are needed in the Church community, and he suggests that evangelicals take action by finding ways to become carbon neutral — or perhaps by adopting a vegetarian diet.
This year's COP27, located at a resort by the Red Sea, will cover a wide range of topics, from decarbonization and extreme weather to global climate taxes and reparations. Religious leaders are expected to be part of this process, and this is why there are seminars and presentations at COP27 Nov. 14–16 focusing on how faith can be used to spread and implement the climate commandments. Free resources are provided that include such topics as Abraham and Torah Teachings on Climate Change, as well as lessons from Malachi 4 and Luke 21 that focus on "climate justice."
The key idea is that spirituality is essential for spreading this message, so that human society can be transformed, including human actions and behavior.
The logo for the COP27 conference "depicts the (African) sun above and embracing the ancient Egyptian Aten's sun (below), and impliedly giving a rise to a new horizon. The Aten was the disc of the sun and originally an aspect of Ra, the sun god in traditional ancient Egyptian religion."
The founder and executive director of the Interfaith Center for Sustainable Development states: "We need to change the operating system that humanity generated and is degrading God's creation. We need to switch from greed, short-term thinking, and individualistic behavior to spiritual satisfaction, long-term thinking and altruism. And by doing that we will address the symptoms of the problem and manifest a new earth. May God help us."
This could leave one to wonder: What operating system is he referring to, and how, exactly, can sinful mankind manifest "a new Earth"?
The Ten Commandments for Climate Repentance are based on faulty reasoning dictated by globalists who have their own plans for an earthly utopia. This plan, however, is fatally flawed because it's created by men and women who do not recognize or understand that God is in complete control of the climate, weather, and all the intricacies of this planet. Additionally, the focus of repentance must always go back to the true Creator of the earth, Jesus Christ, Who is the only one who can forgive sins. Interfaith ceremonies with participants who do not recognize Jesus as the only Savior of the World are done in vain. Additionally, God's word plainly spells out the Ten Commandments that humankind is to live by and assures us that the planet will not be destroyed by the carbon emissions of man. In fact, contrary to the climate declarations of the UN, Jesus himself will restore the entire planet — from the smallest plankton to the largest mountain.
Colossians 1:15–17 declares:
He is the image of the invisible God, the firstborn of all creation. For by him all things were created, in heaven and on earth, visible and invisible, whether thrones or dominions or rulers or authorities – all things were created through him and for him. And he is before all things, and in him all things hold together.
And so we pray:
Lord Jesus, we know that You are the one holding this planet in the palm of your hands — not the United Nations, and not the climate alarmists — JUST YOU! Please open the eyes of the religious leaders who have been drawn into this web of lies called climate change, and show them the truth.
What do you think about these climate repentance ceremonies? How are you praying about this issue? 
Angela Rodriguez is an author, blogger and homeschooling mom who studies the historical and biblical connections between Israel and the United States. You can visit her blogs at 67owls.com and 100trumpets.com. Her latest book, Psalm 91: Under the Wings of Jesus, was released in June 2021. Photo Credit: Getty Images.
Partner with Us
Intercessors for America is the trusted resource for millions of people across the United States committed to praying for our nation. If you have benefited from IFA's resources and community, please consider joining us as a monthly support partner. As a 501(c)3 organization, it's through your support that all this possible.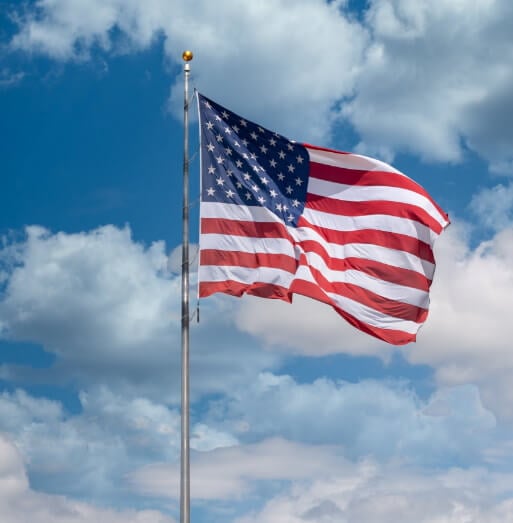 Become a Monthly Partner
You can post a prayer to share with others.
Christine S
November 19, 2022, 6:32 pm
Dear Lord Jesus Christ, please help these people understand and put into the proper perspective everything you have created and how we are to care for it to see you are the one before whom we should repent!
Vicki R
November 15, 2022, 9:56 am
Ah, Lord God, it is You who have made the heavens and the earth by Your mighty power and Your outstretched arm! (Jer. 32:17) Lord Jesus, please expose this dangerous lie, so that the world will know that You are in charge of the planet, and not man.
Donna P
November 15, 2022, 9:21 am
Lord Jesus, please expose this dangerous lie, so that the world will know that You are in charge of the planet, and not man. Lord, I pray for the Christian leaders who have signed on to the climate commandments and agenda. Open their eyes and convict their hearts to see how this goes against your Word.
Diana M
November 15, 2022, 8:37 am
Good morning Jesus, I pray for all of those who are in need. I pray for a blessed holiday season and thank you for Colossians 1, 7-10 and for Proverbs 3 5 and 6. Bless this day, direct our steps and Let your will be done in our lives. In Jesus Name Amen.
Lorraine T
November 15, 2022, 8:35 am
Lord Jesus, please expose this dangerous lie, so that the world will know that You are in charge of the planet, and not man. Lord, please take control of this climate control situation and the panic of the people who are not trusting that you have the world in the palm of your hands. You will restore our world and your word says so. No earthly person needs to try to do this. You are the creator. I pray in the name of Jesus that trust in You holds all things until you do the work that is to be done.
Dianna P
November 15, 2022, 6:38 am
Lord Jesus, please expose this dangerous lie, so that the world will know that You are in charge of the planet, and not man.