Clarence Thomas on Black Communities
From New York Post
|
June 27, 2022
Clarence Thomas on Black Communities
From New York Post
|
June 27, 2022
I Prayed
have prayed
Father, we pray that You would raise up leaders who can truly help these communities, not hurt them. Raise up leaders from inside these communities, Lord, who know what people need better than the experts.
Supreme Court Justice Clarence Thomas spoke in an interview about liberal policies affecting black communities and how his home has changed.
From New York Post. In this excerpt from the just-published "Created Equal: Clarence Thomas in His Own Words" by Michael Pack and Mark Paoletta, the Supreme Court justice reflects on changes in his hometown, Savannah, GA….
View Comments (2)
Michael Pack: You have talked a little today about how life in the black community has not been improved by many well-intentioned social programs. Do you think, in some sense, it is worse than when you grew up?
Clarence Thomas: It's a disaster. When I grew up, you had family, you didn't have drugs, you didn't have gang-banging. You could walk down the street.
There was a change in our society. I think that these programs certainly had an impact. Just go back to Savannah and take a look around you. … The policies destroy people, and, ultimately, I think, we're going to destroy the very thing that allows us to have liberty and to have a free society.
MP: So the heirs to those movements, like Black Lives Matter, focus on other things: mass incarceration, police brutality. What do you think of the current movements for racial justice?
CT: I don't really follow the movements du jour. I don't quite understand them. It's fascinating to me that the radical groups in the '60s, that we all were aware of and fond of back then, like the Black Panthers — that's kind of mainstream now. But we knew they were more marginal back then….
MP: You've made many trips back to both Pin Point and Savannah. When you return, do you reflect on your life? Do you reflect on how it is now?
CT: I don't reflect a lot about these sorts of things. A lot of this is depressing, and it didn't have to happen. The Savannah that I return to is not the Savannah I grew up in. There are good parts, you're free to move about. You don't have the segregation, but you've got pathologies that we didn't have before. You've got the crime we didn't have before. You've got the disintegration of families that you didn't have before, disorder you didn't have before. And they were things that were avoidable. You didn't have to do that to poor people, and it's just heartbreaking. Something has changed, so it's kind of hard to go back….

MP: Why do you think these activists promote these policies? Don't they have good intentions?
CT: We were talking before about people will push a policy that makes them feel good. "Oh, I feel good about myself because I put you all in public housing…."
The experts don't live in the neighborhood. They don't know what effect it had when you tore down that little shoe store because you say it was in a substandard building. It's the same thing. When we had school integration, the unintended consequences is the effect it had on the black teachers and also the neighborhood schools. You walked to school, your parents went to that school, and what happens when you break those bonds?
MP: Good point. The unintended consequences are significant.
CT: My grandfather said something one day when we're riding around on the oil truck, and they're beginning to tear down the old substandard housing and supposedly putting up new things. Well, they never got around to putting up that part. So when they started tearing down some of the dilapidated houses in our neighborhood, he said, "Boy, they're tearing down neighborhoods and building buildings." That phrase has just stuck in my mind. There's a difference between a neighborhood and a building. … You can have really nice buildings and a horrible neighborhood, and you can have awful buildings and a wonderful neighborhood. And that was his point about our neighborhood. Our neighborhood was fine. But geniuses came in — the experts — and started tearing down buildings and tearing up the neighborhood.
How are you praying for less fortunate communities? Share your thoughts and prayers below.
(Excerpt from New York Post. Photo Credit: Getty Images)
Partner with Us
Intercessors for America is the trusted resource for millions of people across the United States committed to praying for our nation. If you have benefited from IFA's resources and community, please consider joining us as a monthly support partner. As a 501(c)3 organization, it's through your support that all this possible.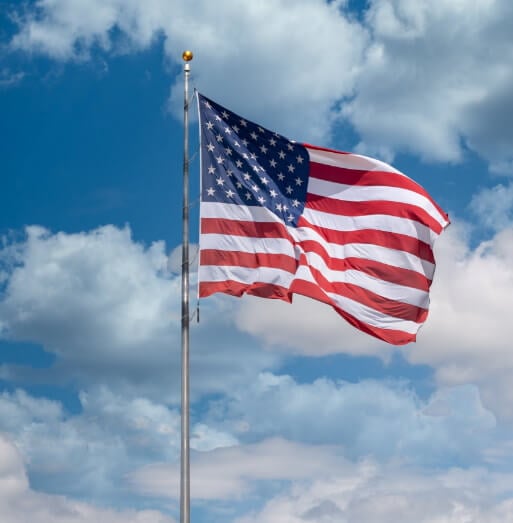 Become a Monthly Partner