Biden's WHO Amendments Are Still Active
From Liberty Counsel Action and Liberty Counsel
|
May 27, 2022
Biden's WHO Amendments Are Still Active
From Liberty Counsel Action and Liberty Counsel
|
May 27, 2022
I Prayed
have prayed
Father, we pray that You would stop these globalist amendments permanently. Prevent America from giving up its sovereignty, Lord.
All 13 of Biden's Amendments are active and being pushed hard. For many reasons, we must do everything we can to prevent these from passing.
From Liberty Counsel Action. Right now, all 13 of Joe Biden's amendments are back on the table and are being pushed very hard. I'll explain what I believe is one of the reasons why globalists are fighting so frantically to pass these new amendments.
View Comments (129)
The deeper I dig into the background on the head of the World Health Organization (WHO), the more I am concerned. Tedros Adhanom Ghebreyesus should have absolutely zero power over any American citizen or any person at all … but instead, he was unopposed and reappointed to his current position of power over WHO for the next five years!
Tedros (aka Tewodros Adhanom) was in the executive leadership and the third most powerful leader in a Marxist terrorist group, the Tigray Peoples' Liberation Front that violently overthrew the Ethiopian government in 1991. As his violent party increased in power, so did his power.
The Human Rights Watch stated in 2009: "Ethiopia is on a deteriorating human rights trajectory … [in 2005] post-election protests resulted in the deaths of at least 200 protesters, many of them victims of excessive use of force by the police."
In 2010, "Dr. Tewodros Adhanom" was listed as the third most powerful executive board member of the Tigray Peoples' Liberation Front.
That same year, there were several bills to "codify some of the worst aspects of the slide towards deeper repression and political intolerance. A civil society law passed in January is one of the most restrictive of its kind … [and] will make most independent human rights work impossible." Including a law that "permits the government and security forces to prosecute political protesters and non-violent expressions of dissent as acts of terrorism."
There is video and photo evidence that Tedros' group, the TPLF, was recently using child soldiers in their lust for more power. Ethiopian National Defense Forces said that children were regularly sent to fight and often made up the first line of soldiers. This is considered a violation of the U.N. Convention and a war crime by Tedros' organization!
And this is the person that Biden wants to control 194 nations!
Biden wants the WHO to have much broader authority over more than just viruses, diseases and responses, he wants the WHO to control "public health emergencies" like climate change, food production, gender identity, abortion access, and so much more!
But it doesn't stop there. During this time, Tedros' group is accused of condemning a massive number of private farms into a communist collective. This led to mass dependence and even starvation of Ethiopians.
But if anyone protested, they were targeted as enemies of the state.
Next Ethiopia entered into an agreement with Yemen so that the journalists who had fled Ethiopia because of threats of imprisonment were returned to face punishment. Reports state that Tedros himself lead these negotiations to even go beyond his own boarders to punish anyone who spoke the truth about the evils that were happening inside Ethiopia.
There were growing, consistent reports that Tedros' group was withholding foreign aid from these starving people and even emergency medical care from children whose villages were associated with an opposing political party (The Amhara).
Around 2 million Amhara people in the region targeted by his political group went "missing" according to a census report. And this is the person that Bill Gates is funding with hundreds of millions of dollars.
The battle happening over the amendments at WHO's World Health Assembly is a clash of good vs. evil, freedom vs. communism, and who has the power to control you.
Your right to travel, shop, dine or worship should not depend on the latest whim of a corrupt foreign official, and we need to fight now to make sure that this never happens!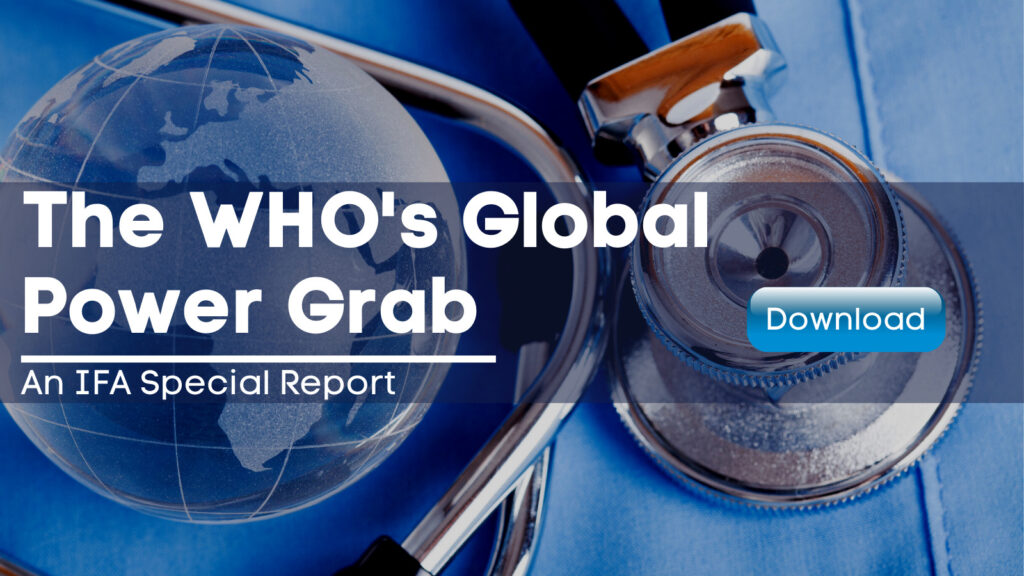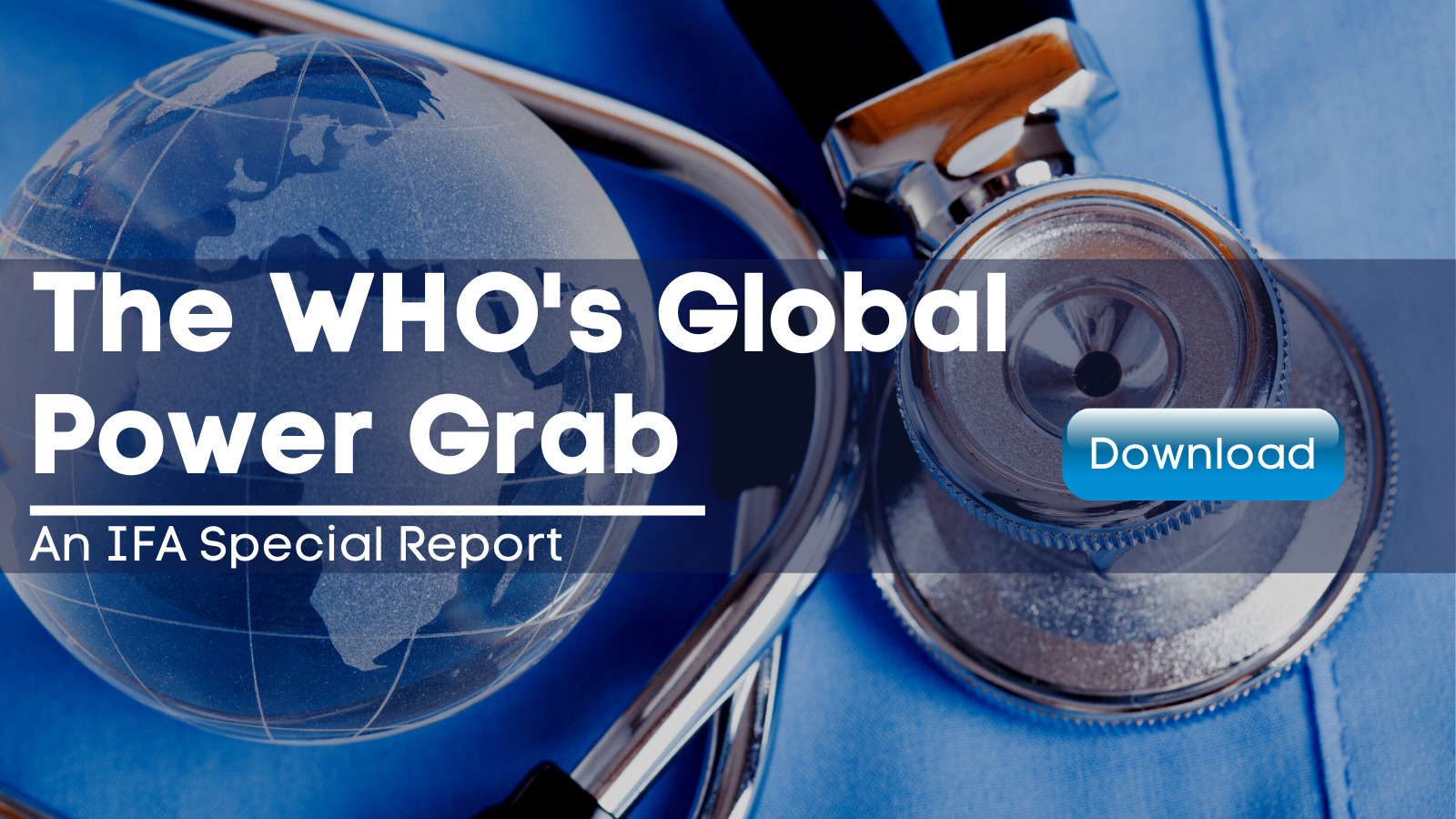 Although America had paused its push for globalist amendments to the WHO's regulations, it is now once again trying to pass them by May 28. We must continue to be vigilant as we combat the threat of globalism through constant prayer.
From Liberty Counsel. Earlier this week at the 75th World Health Assembly (WHA) meeting in Geneva, Switzerland, it appeared that 12 of the 13 amendments presented by the Biden administration were temporarily paused. However, the United States' representative is still pushing the amendments to pass before the session ends on May 28. The amendments would empower the World Health Organization (WHO) to unilaterally declare a "public health emergency" for any reason.
On May 25, in regards to those current proposed amendments, the presiding president of the World Health Assembly stated during the Sixth Committee A Session starting at 2:34:44, "…in reference to Conference Page 7, 'Strengthening WHO preparedness for and response to health emergencies,: Proposal for amendments to the International Health Regulations,' further discussion seems to be needed. With your permission and for transparency purposes, I will ask the secretary to share by email the outcome of the discussions today on behalf of the co-sponsors. I will also ask the secretary to make a room available for further discussions."
It appears that instead of using the actual majority vote of the 194 delegates, there seems to be "backroom discussions" occurring in order to persuade those countries that are objecting to the amendments. In fact, it is possible that the original amendments are, in fact, still in these discussions as well.
In addition, on May 24, a U.S. representative of the United States implied that the Biden administration is still trying to push his 13 amendments to be passed. The US representative gave this presentation at the WHO World Health Assembly Agenda 16.2: Int'l Health Regulation Amendments, Comm. A, 3rd:
"The United States supports the ongoing efforts to strengthen WHO and make it more agile, transparent and effective. Going forward, we have collectively developed a plan to analyze and build consensus on important amendments to the Internal Health Regulations of 2005 to strengthen the instrument and improve implementation, compliance and effectiveness. On behalf of the United States and our co-sponsors, we have proposed resolution containing conference paper A75 A-7 to amend IHR Article 59 in order to make the instrument more agile and responsive to technological communications or other developments. This resolution is an expression of Member-State consensus to reduce the period for entry into force for any amendments to the IHR from the current 24 months to 12 months. We are mindful of the importance of respecting national sovereignty and the ability of domestic authorities to make health decisions in their territory which is inherent in the IHR. The IHR depends on and reinforces the sovereignty of member-states to take appropriate health measures and fight diseases together. It is essential that states' parties comply with the legally binding commitments undertaken when the IHR was revised over 15 years ago. Strengthening the IHR will provide an immediate and tangible step forward in demonstrating to the world that we are learning from the challenges we have faced battling COVID-19 and working to improve the global health architecture systems and tools to prevent and prepare for the next response to the pandemic to come. Improving and modernizing the IHR is critical to ensuring the world is better prepared for and can respond to the next pandemic. There is no greater duty for governments than keeping their citizens safe and free from danger. This includes health threats that can so easily move across borders and spread across the globe in a matter of days and weeks. COVID-19 demonstrates that we must do better in working with each other and communicating effectively when risks are detected. Failure in this regard is not acceptable. The United States of America looks forward to working with member-states to move forward on this important issue, strengthening our collective ability to prevent, detect and respond to future pandemics in making real progress toward the next one. The United States commends the WHO for its efforts to support the implementation of the IHR amidst the many challenges of COVID-19 and we look forward to continuing our critical work together with WHO and member-states to strengthen and further our current response to build a safer more secure and be better prepared for the future."
Liberty Counsel Founder and Chairman Mat Staver stated, "Amendments to give the World Health Organization unprecedented authority to declare a public health emergency could be passed in the blink of an eye when no one is paying attention. The WHO must not become the global authority on public health issuing directives influenced by its funding stakeholders that impact the sovereignty of independent nations. We cannot hand America's sovereignty over to the WHO."
How are you praying against these amendments and the threat of globalism? Share your thoughts and prayers below.
(From Liberty Counsel Action and Liberty Counsel. Photo Credit: Canva)
Partner with Us
Intercessors for America is the trusted resource for millions of people across the United States committed to praying for our nation. If you have benefited from IFA's resources and community, please consider joining us as a monthly support partner. As a 501(c)3 organization, it's through your support that all this possible.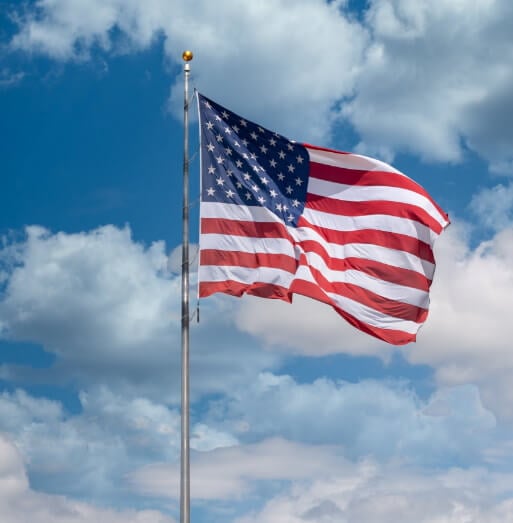 Become a Monthly Partner
You can post a prayer to share with others.
Zoe E
May 28, 2022, 1:09 pm
Please, God, protect Your people (all of us) from having the power, creativity, faith, and responsibility for our actions, which You gave us (Free will) be taken from us so that we become robots in the service of a system (and those who run it) that does not respond to You. Protect us in the humanity You gave us. Father, we pray that You would stop these globalist amendments permanently. Prevent America from giving up its sovereignty, Lord.
Denise A
May 28, 2022, 12:24 pm
Father, boldly come to the throne of God, we are told. So boldly we come Lord asking for you to send angel armies into the backroom of the WHO meeting of May 28th 2022 . We ask that they enforce your righteousness over all in attendance. Let no evil influences succeed today and forever. Rescue the world Lord from the evil one who controls all the power hungry men and women. All glory belongs to you Almighty God. The earth is yours and the fullness thereof. Glory Honor and Praise belong to you alone. Father, we pray that You would stop these globalist amendments permanently. Prevent America from giving up its sovereignty, Lord.
Pam Z
May 28, 2022, 11:18 am
Father I lay this situation at your feet. The intent and evilness involved in these moves toward a one world government truly overwhelm my mind. I pray that You would stop these globalist amendments. Prevent America from giving up its sovereignty, Lord. Draw out the Church Lord and put new breath in us.
Susan E
May 28, 2022, 11:11 am
"Be merciful unto us, O God, be merciful unto us, deliver us out of these traps and nets that have been set for our steps as Your Ekklesia -Your body on this earth! We are the rightful governors of this earth, and not the WHO, which is attempting to usurp our authority. May they fall into the very nets and traps that they have set for us! Set them against one another, and let them suffer the very fate with which they have attempted to entrap us. In Jesus's mighty Name, Amen
Gail G
May 28, 2022, 8:51 am
Father, we pray that You would stop these globalist amendments permanently. Prevent America from giving up its sovereignty, Lord. We pray for a great revival in this nation amount your people and for our leaders to put the welfare of our people ahead of their own personal agendas. We pray for your protection on those who are standing up for our freedom rather than caving into political pressure. We thank you that you alone are God and that you are still on the throne.
David C
May 28, 2022, 5:57 am
Father, we pray that You would stop these globalist amendments permanently. Prevent America from giving up its sovereignty, Lord.
Alan V
May 27, 2022, 6:29 pm
Father, we pray that You would stop these globalist amendments permanently. Prevent America from giving up its sovereignty, Lord. Praise the Lord who provides leaders after His own heart and removes corrupt rulers. Selah!