Biden: "Spread the Faith" Yet Spreads Abortion
From Life News
|
February 7, 2022
Biden: "Spread the Faith" Yet Spreads Abortion
From Life News
|
February 7, 2022
I Prayed
have prayed
Lord God, we thank you for the gift of life. We commit to be an intercessor for the pro-life movement through You Lord. We thank you and we love You. Amen.
From Life News.. Joe Biden headlined the National Prayer Breakfast today just days after his administration promised to expand abortions to kill more babies than ever before. Biden urged attendees to "spread the faith" even as Biden spreads abortion by sending millions more of our tax dollars to Planned Parenthood, America's largest abortion business.
During his National Prayer Breakfast speech, Biden stressed the importance of respecting multiple faiths and people with no faith. He quoted St. Augustine and Irish poets and closed with the phrase "spread the faith."

View Comments (2)
But you don't "spread the faith" by killing children made in God's image.
On the anniversary of Roe v. Wade, not only did Joe Biden celebrate abortion, he unveiled a new task force designed to promote abortion throughout the federal government as much as possible…
ather Frank Pavone, National Director of Priests for Life, noticed the contradiction of having America's most pro-abortion president headline a Christian event days after launching a campaign to expand abortion.
"I do not think Joe Biden should have shown up for today's National Prayer Breakfast. It is an offense to God to worship Him while advancing the direct killing of babies by abortion," he told LifeNews. "When you lift up your hands in prayer, I will not listen; your hands are filled with blood. (Isaiah 1:15)…"
"How do we unite us again?" Biden said during his speech. "Unity is elusive, but it's really actually necessary. Unity doesn't mean we have to agree on everything, but unity is where enough of us, enough of us believe in a core of basic things: The common good, the general welfare, of faith in the United States of America."
But you don't achieve unity by killing babies and forcing Americans to pay for it.
63,459,781 babies have been killed in abortions since the Supreme Court legalized abortion in Roe v. Wade in 1973. But Joe Biden wants even more abortions and has unveiled a new task force to promote killing even more unborn children…
To coincide with Biden's celebration of Roe and abortion, Biden's Department of Health and Human Services (HHS) announced a "Task Force on Reproductive Healthcare Access," labeling "abortion access" as essential health care and attempting to "eliminate barriers" to it across government agencies.
Last month, Biden released a statement celebrating the Roe vs. Wade Supreme Court decision that has resulted in killing 63.5 million babies abortions. The decision, handed down on January 22, 1973, overturned pro-life laws offering protection for unborn children in most states across the country, and made abortions legal and virtually unlimited.
Biden's statement falsely claims there is a right to abortion in the Constitution even though no such right exists.
Biden's celebrating of abortion is not surprising given that he has governed as the most pro-abortion president in history.
In the last two years, several states have approved new legislation making abortions legal up to the moment of birth. The state of New York led the way and even infamously cheered passage of the bill for unlimited abortions and lit up One World Tower pink to literally cheer baby-killing. Other states like Illinois, New Mexico, Vermont and Massachusetts followed suit — either passing or attempting to pass laws overturning every single pro-life law in the state and implementing unfettered access to abortion any time, for any reason and at taxpayer expense…
During a White House press conference yesterday, Press Secretary Jen Psaki said Biden is in league with top Democrats in the House and Senate to push for a vote on legislation that would overturn every pro-life law in the country and implement legalized abortion up to birth. Psaki says Joe Biden is "continuing to work with Congress" to pass a radical bill in Congress that would overturn every pro-life law in America and usher in abortions up to birth nationwide. The measure is misnamed the "Women's Health Protection Act."
The so-called Women's Health Protection Act (H.R. 3755) would be the most radical bill every passed on abortion…
For most Americans, the day the Supreme Court handed down its decision was a day to mourn — a day to mourn the loss of tens of millions of unborn children — sons and daughters, brothers and sisters lost to a world that values choice over compassion. It was a day to mourn the damage abortion does to women — the medical problems, the mental health issues, the damaging of relationships with friends and family, and the destruction of relationships with God.
It was a day to mourn the culture of death abortion has brought to our nation and our world. A culture that believes death is a solution for those who are considered too old or too ill. A culture that believes human life is a commodity to be created and manipulated.
How are you praying for these children? Share in the comments!
(Excerpt from Life News. Photo Credit: Getty Images)
Partner with Us
Intercessors for America is the trusted resource for millions of people across the United States committed to praying for our nation. If you have benefited from IFA's resources and community, please consider joining us as a monthly support partner. As a 501(c)3 organization, it's through your support that all this possible.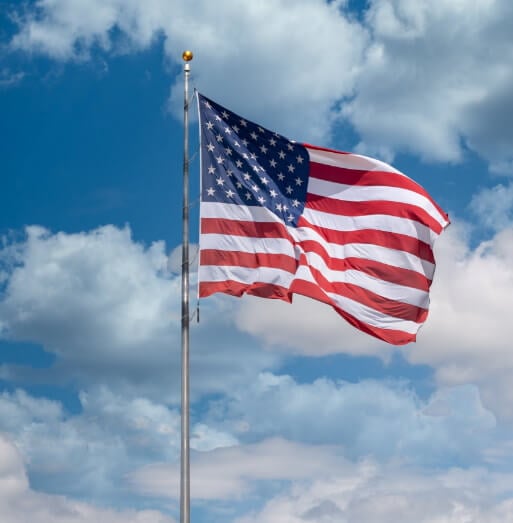 Become a Monthly Partner