A Joy to Be Part of Something Impactful
Kim Potter, IFA Contributing Writer
|
December 17, 2022
A Joy to Be Part of Something Impactful
Kim Potter, IFA Contributing Writer
|
December 17, 2022
I Prayed
have prayed
Father, thank You for all the ways You have blessed us this year. Please continue to bless us in 2023 and beyond, Lord.
Editor's Note: This article came to us unsolicited from one of our writers and intercessors, Kim Potter. Kim was moved to share the word that the Lord put on her heart as she reflected on this passing year. We thought it was a beautiful message of gratitude for the wonderful IFA community that many of you likely share. Remember, YOU are IFA!
As 2023 rapidly approaches, we find ourselves mere hours away from a new year. Many are ready to kiss 2022 good-bye, as the year has continued to hold challenges — both in our personal lives and in our nation. Some are breathing a sigh of relief as they get ready to put this year behind them, with hopes of positive change for the year to come.
View Comments (10)
Still, others, like me, are taking this time to look back and see the wonderful blessings of 2022. I want to enter 2023 with a thankful heart — therefore, I must choose to leave 2022 in the same manner: with a grateful heart. For the way we leave one season is often the way we enter a new season.
Be joyful always; pray continually; give thanks in all circumstances, for this is God's will for you in Christ Jesus (1 Thessalonians 5:16–18 NIV).
As I began taking time to sit and make a mental list of the things I am thankful for in 2022, Intercessors for America came to mind.
Each of you reading this today has been blessed by Intercessors for America. For my part, not only have I been blessed, personally, but our ministry has been blessed as well. In sharing my articles, IFA has caused new readers to come into our ministry. This is the seed sown into my life, but this is far from the most important of seeds this ministry sows on a continual basis. In looking back over the past couple years, I began to realize the impact that IFA has had on our nation and its people.
For instance, the articles brought to these readers are timely and relevant. Weekly, the staff members help assemble passionate intercessors to pray over the needs of individuals and our world. They supply resources daily to assist these prayer warriors in their call to pray. They are constantly sending out prayers for our leaders, as well as communication to our government on vital issues. Furthermore, they have literally done all the work for us — we need only to access their free resources, which are available without limitations.
Through IFA, my eyes (and, I am sure, thousands of other pairs of eyes) have been opened to many important and sometimes hidden things that are happening in our nation, things that desperately call for prayer. For this I am eternally grateful.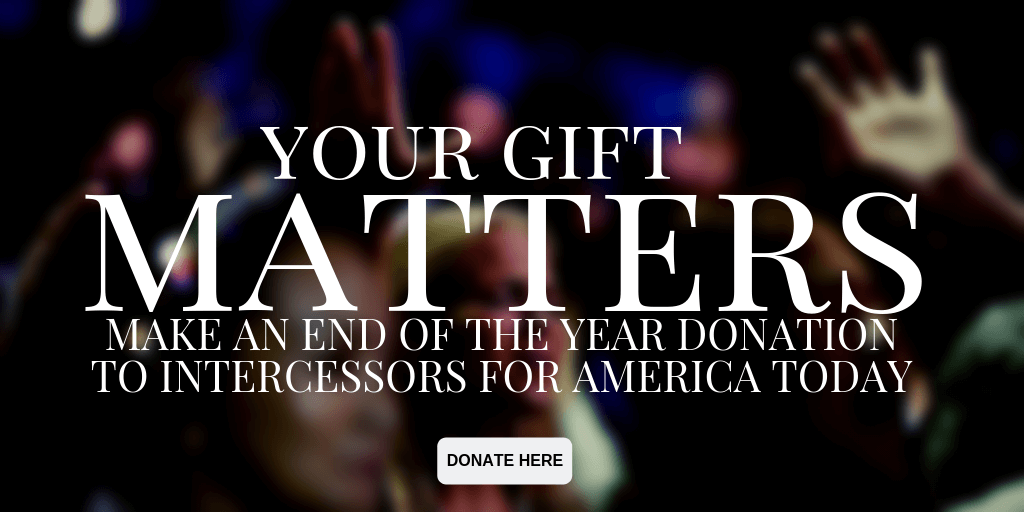 In a world where most people are concerned with building their own platforms, IFA is busy sowing into the nation, its leaders, and even its intercessors. IFA works daily to bless its readers by sending out every significant article the staff members come across. More times than I can count I have been encouraged, uplifted, and moved to pray simply by reading these articles and news stories.
Leviticus chapter 7 talks about the importance of a thank offering.
What Is a Thank Offering?
The thank offering — or sacrifice of thanksgiving — was an optional offering. This is also termed the "thanksgiving offering."
"If he offers it for a thanksgiving, then he shall offer with the thanksgiving sacrifice unleavened loaves mixed with oil, unleavened wafers smeared with oil, and loaves of fine flour well mixed with oil" (Leviticus 7:12).
The Hebrew noun todah, meaning, "thanksgiving," is derived from the Hiphil of the verb yadah — "to praise."
First, let me point out that the thanksgiving offering was OPTIONAL. By extension, you do not have to live a life of thankfulness; it is your choice. But in choosing to be thankful, you are choosing life.
Second, a thanksgiving offering is perceived by God as PRAISE. I can think of no better way to praise God than to have a heart of thanksgiving. I can think of no better way to show that heart of thanksgiving than by giving a thank offering as unto the Lord to someone who has been a significant blessing in our life.
As I said earlier, each person reading this has more than likely been blessed in some way by IFA. Perhaps you, like me, have had your eyes opened to a prayer need. Maybe you have read a timely article that encouraged you or that provided an answer you had been seeking. Or maybe one of IFA's awesome prayer guides has caused your prayer life to become more impactful. Perhaps you have seen some change in your city or state as a result of the prayers of IFA and its partners. If so, would you pray about blessing those who bless you?
A Way to Give Back
The Bible teaches us that we are to give back into the places where we receive spiritual food.
Let him who is taught the word share in all good things with him who teaches. Do not be deceived, God is not mocked; for whatever a man sows, that he will also reap. For he who sows to the flesh will of the flesh reap corruption, but he who sows to the Spirit, will of the Spirit reap everlasting life. And let us not grow weary while doing good, for in due season we shall reap if we do not lose heart. Therefore, as we have opportunity, let us do good to all, especially to those who are of the household of faith (Galatians 6:6–10 NKJV).
I have watched as IFA has sown into the people and the nations of this world. I have also taken note of the unending harvest that comes from those seeds sown — changes in our government; hidden evils revealed; prayers answered; breakthroughs; empowered prayer lives; unity, and so much more. This seed is producing a great harvest. I realize that IFA is not the only group that is praying — there are many others. But I still want to be a part of this group that is making such a big difference in our world. Don't you?
As 2022 comes to a close, think back on all the things you are thankful for, and ask yourself this question: Is IFA one of the things on my thankful list? If it is, then consider giving your best thank offering today; become a partner with one that impacts our world, our family, and our nation.
Remember, IFA is YOU. How are you grateful for the IFA community? Share your prayers of thanksgiving in the comments.
Kim Potter is a writer and the founder of A New Thing Ministries, which sends a daily teaching to thousands of people all around the world. Her articles have appeared on The Elijah List, in Charisma Magazine, and on Spirit Fuel and iBelieve.com. Kim's message is one of hope. She speaks to the hearts of those who have grown discouraged or disappointed by the circumstances of life. To receive her daily inspirational writings, go to www.anewthingministries.com. Photo Credit: Intercessors for America.
Partner with Us
Intercessors for America is the trusted resource for millions of people across the United States committed to praying for our nation. If you have benefited from IFA's resources and community, please consider joining us as a monthly support partner. As a 501(c)3 organization, it's through your support that all this possible.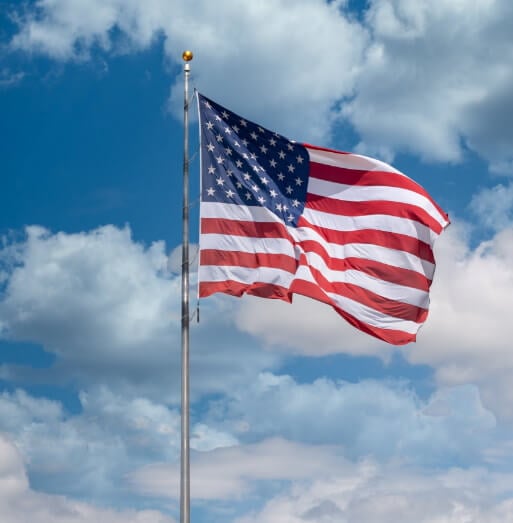 Become a Monthly Partner
You can post a prayer to share with others.
C f
December 19, 2022, 8:34 pm
Father, thank You for all the ways You have blessed us this year. Please continue to bless us in 2023 and beyond, Lord.
C f
December 17, 2022, 5:15 pm
Father, thank You for all the ways You have blessed us this year. Please continue to bless us in 2023 and beyond, Lord.
Deborah L
December 17, 2022, 1:38 pm
Father, thank You for all the ways You have blessed us this year. Please continue to bless us in 2023 and beyond, Lord. Through the struggles of 2022, there have been breakthroughs and blessings esp. in the area of ending abortion and in some areas for Religious/Christian freedom. I concur and agree with the words and prayer for our nation, this ministry and individuals by Kim Potter. Thank you, Lord God, for your abounding and unending blessings.
Alan V
December 17, 2022, 8:16 am
Father, thank You for all the ways You have blessed us this year. Please continue to bless us in 2023 and beyond, Lord. Thank You for the coming Great Awakening and consequent harvest, O Great God.