Awaken the Sleeping Giant
Remco Brommet, IFA Contributing Writer
|
October 10, 2022
Awaken the Sleeping Giant
Remco Brommet, IFA Contributing Writer
|
October 10, 2022
I Prayed
have prayed
Father, we lift up the Native Americans before You now. Bless them and call them back to You, God. Free them from these strongholds, Lord.
The first Monday in October is Indigenous People's Day, so we share with you the following excerpt from Remco Brommet's new prayer guide, "Awaken the Sleeping Giant: Praying for Revival in Native American Nations." You can download the full prayer guide by clicking here.
Analysis. In 1975, during a conference on American Indian evangelism, Dr. Billy Graham declared his belief in a coming spiritual awakening among the Native American nations. "You are a sleeping giant, the original American," he said. "You are now awakening. Just around the corner, you may become a spiritual superpower in this country that could change not only America, but the world."
View Comments (29)
That belief took hold among many ministries and churches already established and at work among Native Americans. Then, in 2016, filmmaker Greg Miller produced a documentary titled Awakened: The Spiritual Destiny of the First Americans, in which many pastors and leaders expressed their sense that the spiritual revival predicted by Dr. Graham was beginning to unfold.
There are 574 federally recognized Native American tribes, most of whom live on 325 reservations. A Christ awakening among them is slowly unfolding — slowly, because the strongholds against the Gospel of Jesus are many and have deep roots. Satan is using those to resist the promised revival because he knows that its impact on America and the world will be great.
Perhaps that is why the Lord has begun indicating recently that He is preparing ignition points of spiritual revival around the country that involve Native American nations, and that each of those will require sustained, insightful, Spirit-led spiritual warfare and intercession to destroy the strongholds Satan has erected.
So far, two of those — the Upper St. Croix Valley, in Wisconsin and Minnesota; and Henderson County, in Texas — have seen catalytic prayer events touching off a movement of united, strategic prayer to welcome a move of the Holy Spirit. It is significant that the spiritual research ahead of these events led local leaders to the injustices and atrocities committed against Native American nations in the area as one of the footholds for resistance against the Gospel. This has encouraged us to believe that an awakening that begins with the Native American nations will lead to reconciliation and to a healing of the wounds of the past, as well as to a new, widespread brotherhood in Christ that has so far existed only sporadically — a brotherhood with the potential to be an example of unity and of a changing America. …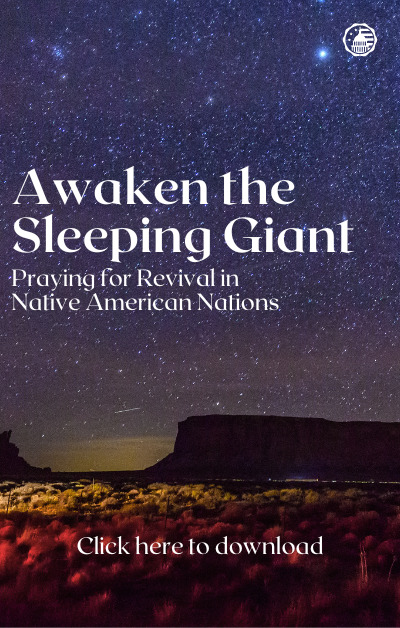 SEVEN STRONGHOLDS AGAINST THE GOSPEL
We have been given God-ordained power to pull down strongholds set up against the Gospel of Jesus Christ. According to Mark 3:27, Christians may, on behalf of our Savior Jesus Christ, bind the strong man before entering his house and plundering his goods. Those goods in this case are Native American souls. Jesus wants to "plunder" them from the bondages in which Satan has held them by the wounds from the past — wounds inflicted upon them by the United States government, the American settlers, The U.S. Army, and religious institutions, all working together to rob Native Americans of their best lands and to eradicate their indigenous identity. In keeping with what the Bible teaches, we bind the strong man who has usurped the destiny of Native American nations, by calling upon the power of God to deliver and save, and by declaring the superiority of His truth, His power, His dominion, and His grace.
The stronghold of shame — Centuries of oppression have created a deep sense of shame about being Native American and the subconscious sense of being a lesser person.
Father, we pray for the complete destruction of the stronghold of shame by the truth of the Gospel that proclaims your love for all. We pray that the eyes in all the 574 tribes will be opened to the truth of John 3:16, that You so loved the world that you gave Your only begotten Son, that whoever believes in Him will not perish but have everlasting life; and to the truth of Romans 8:1, that there is no condemnation for those who are in Christ Jesus. In Jesus' name. Amen.
The stronghold of depression — This rests on top of the stronghold of shame, as well as the bitterness about the past, and is fueled by the hopelessness of living on a reservation, with a bleak outlook for any economic and educational advancement for many.
Father in heaven, we proclaim the joy that comes with freedom in Christ against the depression that has taken root in the hearts of so many of our Native American brothers and sisters. We pray that the prevenient grace of the Holy Spirit would convert that depression into a desire to get to know the Creator and how He has revealed Himself in Christ. We pray the truth of 1 Thessalonians 1:6, that the message of the Gospel received in much affliction will be embraced with the joy of the Holy Spirit. We praise You for Your intention towards the Native American people, as expressed in the words of Psalm 30:11 — to turn their mourning into dancing, to loosen their sackcloth, and to clothe them with gladness. In Jesus' name. Amen.
The stronghold of poverty — Widespread poverty is part and parcel of life for many who live on reservations that were established on the poorest lands and who are cut off from economic advancement outside. This has generated the belief that to be Native American Indian means to be poor, and it has also given rise to a widespread hopelessness that life will ever get better.
Almighty God, we pray for Your power to break the stronghold of poverty. We pray that You would open eyes to see the spiritual wealth that a relationship with Jesus Christ will bring, a wealth of imperishable and eternal worth that far exceeds the value of material possessions and money. Grant, through the outpouring of the Holy Spirit, that material poverty would produce spiritual hunger and a desire to depend on You for provision and for contentment in Christ in all things. Incline poverty-stricken hearts to put into practice the words of Matthew 6:33 — that we should seek first the kingdom of God and His righteousness, and that all these things will be added to us. In Jesus' name. Amen.
The stronghold of alcoholism and drugs — The pain of the past and the hopelessness of the present have led many to turn to alcohol and drugs to numb the pain, leading in turn to addiction, domestic violence, and crime.
Father of light, we pray for deliverance from the chains of substance abuse, and we pray the exhortation of Ephesians 5:18 — that we must not get drunk with wine, which is debauchery, but instead be filled with the Spirit. By Your power at work in the inner man, may the craving for alcohol and drugs be replaced by the desire for the fullness of the Holy Spirit — a fullness that brings freedom, joy, and peace, instead of addiction, crime, and violence. In Jesus' name. Amen.
The stronghold of death — Death lingers in the memory of many as they remember the massacres and brutal treatment visited upon them by the United States. And today the stronghold of death retains its grip. As a result of the widespread pain, bitterness, hopelessness, and poverty, the suicide rate among Native Americans, especially among young people, is higher than that of any other ethnic group in the U.S.
Lord of life, we pray that the power of Your life would utterly destroy the stronghold of death and the lie that death is the only way to end pain. We declare over that stronghold of death, which steals life, the truth of John 10:10 — that the thief comes only to steal and kill and destroy, but that Christ came that we may have life and have it more abundantly. We pray that the preaching of the Gospel will open hearts in hope, to a life of freedom, joy, peace, and purpose in You, the Creator and Designer of every life. In Jesus' name. Amen.
The stronghold of the lie that the Gospel is the white man's religion — Many of the first attempts to bring the Gospel to Native Americans mistakenly included the forced introduction of Western culture and attempts to westernize Native Americans, especially children, who were often forcibly removed from their homes and placed in Christian boarding schools where they were subjected to horrendous abuse and, in some cases, death. The bitterness over this among many of the Native American tribes runs deep and has created a wall of hostility in their hearts against "the white man's religion."
Father of compassion, may Your truth expose and destroy the stronghold of this lie that the Gospel is a "white man's religion." Our hearts ache over the mistakes made in the past and over the ways Your Gospel of love was distorted. We pray for a clear and consistent proclamation that Jesus died for all, and that You are gathering together a people for Your own possession, from every tribe and nation on earth. We pray that the truth of Ephesians 2:14 — that Jesus has broken down the walls of hostility between races and nations — will become a widespread reality in all the Native American tribes and bring healing and reconciliation. In Jesus' name. Amen.
The stronghold of Native American culture and religion — There are organizations and movements afoot in some reservations that seek to revive Indian religion and culture, including sweat lodges; totem poles; certain types of dances; and ancient, often animistic, beliefs. These aggressively oppose the Gospel wherever it is being preached.
Father, we pray for the revelation of Your truth to come against the stronghold of Native American culture and religion. We pray with the words of 2 Corinthians 5:7 — that Your Word would destroy arguments and every lofty opinion raised up against the knowledge of God, to take every thought captive to obey Christ, including every cultural and religious notion that Satan is attempting to rebuild in our day to oppose the Gospel of Jesus Christ, even when it is being introduced in culturally appropriate ways. We pray for discernment on the part of those who minister among Native tribes, and for boldness and courage in the face of opposition where that is needed. Ignite in the hearts of Native Americans a desire to welcome Jesus Christ into their hearts and culture and to see that faith in Him can become the best part of Native American culture. And may the courageous warrior spirit that resides in the Native American soul become the spirit of the prayer warrior and the evangelist. In Jesus' name. Amen.
How are you praying for revival in Native American nations? Share your thoughts and prayers below.
Author Remco Brommet is a pastor, spiritual growth teacher, and prayer leader with over 40 years' experience in Europe, Southeast Asia, Africa, and the US. Born and raised in the Netherlands and pastoring his first church in Amsterdam, he moved to the U.S. in 1986. He and his wife Jennifer currently live north of Atlanta, GA When not writing books, he blogs and assists his wife as content developer and prayer coordinator for True Identity Ministries. Jennifer and Remco are passionate about bringing people into a deeper relationship with Christ. Photo Credit: Gautier Salles on Unsplash.
Partner with Us
Intercessors for America is the trusted resource for millions of people across the United States committed to praying for our nation. If you have benefited from IFA's resources and community, please consider joining us as a monthly support partner. As a 501(c)3 organization, it's through your support that all this possible.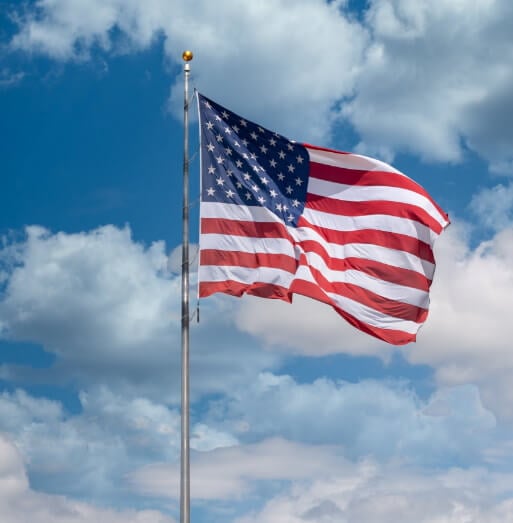 Become a Monthly Partner
You can post a prayer to share with others.
Dianna P
October 10, 2022, 6:17 am
Father, we lift up the Native Americans before You now. Bless them and call them back to You, God. Free them from these strongholds, Lord.
Alan V
September 7, 2022, 8:09 am
Father, we lift up the Native Americans before You now. Bless them and call them back to You, God. Free them from these strongholds, Lord. Your outreach to them began in ancient times: that is why natives expected a white people invasion. Bring them to Yourself Lord, as You started in the beginning. Bring them into Your evangelistic outreach and let them bear much fruit. In Jesus name, amen.
Priscilla M
September 7, 2022, 5:45 am
Father, we lift up the Native Americans before You now. Bless them and call them back to You, God. Free them from these strongholds, Lord. Father God open hearts to all Native Americans help them to understand that in John:3- 16 says For God so loved the World that he gave His only son so that everyone who believes in him will have eternal Life. This scriptures include the Native American Indian. Jesus I lift up prayers to them that they must realize that God loves them and wants them to be a part of his life. Father God send The Holy Spirit presence over the Native Americans so they will see the Light not the darkness. Jesus send the revival of Gods word about love and forgiveness, help them to realize that we offer forgiveness for the treatment that they had in their lives. Jesus help them to understand that Jesus came and gives life to all who believe and that He loves them equally. Father God send a Group of True believers to speak Gods words to them and they will believe. A decree: that evil Carrie's no More power, no authority or rights over the Native Americans, over their land or homes. They will be blessed and filled with the Holy Spirit as they learn about the one true God. I also pray for others of any other cultures treat them as God treats them. For God so loved the world that includes the American Indians. Thank you Jesus for making us realize and remember that we need an awakening to make us to include others that they need Gods blessings. Forgive us father for our negligent spirit. Through the power of God, we are the world influencers. Send dedicated influencer's to start building the gap of Trust for all of the American Indians. ✝️🧎‍♀️🧎‍♀️
Marcus A
September 6, 2022, 9:41 am
Father, we lift up Native Americans to you. Please guide your Church to minister to their physical, mental and spiritual needs. Heal so each tribe will know you, O God love them. Please strengthen new converts when they are rejected by their families because they make you their only God by proclaiming Jesus as their Savior. Make the Church their family so they are not abandoned! And please replace leaders in each tribe that resists you with leaders who seek you. Thank you for what you have already done, healing and salvation. Thank you for souls to be saved as you work through your messengers and Holy Spirit to those called in each tribe.
Gretchen C
September 6, 2022, 9:38 am
Father, we lift up the Native Americans before You now. Bless them and call them back to You, God. Free them from these strongholds, Lord.
christine s
September 6, 2022, 7:52 am
Heavenly Father, How thrilled I am to know the American Indians are coming to the knowledge of Jesus Christ!! We lift up the Native Americans before You now. Please continue to bless them and call them back to You, God. Free them from all enemy strongholds, Lord.