Are Your Core Beliefs in Danger?
Remco Brommet, IFA Contributing Writer
|
November 19, 2022
Are Your Core Beliefs in Danger?
Remco Brommet, IFA Contributing Writer
|
November 19, 2022
I Prayed
have prayed
Teach us Your way, Lord, that we may walk in Your truth, and unite our hearts to fear Your Name. For Jesus' sake, amen.
Analysis. Earlier this year, Lifeway Research and Ligonier Ministries released the fascinating findings of their biannual joint effort to gauge the theological climate in the U.S., both inside and outside evangelical church circles. The report, titled The State of Theology, summarizes the results of surveys conducted among American citizens and evangelical Christians. It defines evangelicals as those who strongly agree with the statements that the Bible is the highest authority for what they believe, that it is important to encourage nonbelievers to trust Christ as Lord and Savior, that Jesus' death on the cross is the only sacrifice that can remove the penalty for one's sin, and that only those who trust Christ as Savior and Lord will receive the gift of eternal life.
View Comments (12)
The two ministries aim to provide insights into where the American and Church cultures are headed in terms of belief in God and of core biblical doctrines, to help churches become more effective in their evangelism and discipleship.
According to the report, Americans increasingly reject the Bible's divine origin and authority, putting it at the same level as other religious texts. Only 53% agree with the statement that "the Bible, like all sacred writings, contains helpful accounts of ancient myths but is not necessarily true." In 2014 the percentage was 41%.
Perhaps more disturbingly, evangelicals appear to follow a similar trend. 26% now agree with that statement, while only 17% agreed in 2014. Why a rising rejection that the Bible is divinely authored and literally true? It is most likely related to greater numbers of evangelicals stating that religious beliefs are a matter of personal opinion rather than objective truth. In 2022, 38% agreed with that statement, up from 32% eight years ago. Moreover, 56% agreed with the statement that God accepts all religions, including Christianity, Judaism, and Islam, up from 48% in 2014. Other findings include more evangelicals believing that Jesus was a good teacher but was not God (43%), that gender identity is a matter of choice (37%), and that the Bible's condemnation of homosexuality doesn't apply today (28%). Outside church circles, 42% of Americans surveyed believe that gender identity is a matter of choice, and 46% believe that the Bible's condemnation of homosexuality as a sin doesn't apply today.
The report concludes:
The 2022 State of Theology survey reveals that Americans increasingly reject the divine origin and complete accuracy of the Bible. With no enduring plumb line of absolute truth to conform to, U.S. adults are also increasingly holding to unbiblical worldviews related to human sexuality. In the evangelical sphere, doctrines including the deity and exclusivity of Jesus Christ, as well as the inspiration and authority of the Bible, are increasingly being rejected. While positive trends are present, including evangelicals' views on abortion and sex outside of marriage, an inconsistent biblical ethic is also evident, with more evangelicals embracing a secular worldview in the areas of homosexuality and gender identity. 

These results convey the ongoing need for the church to be engaged in apologetics, helping unbelievers by providing a well-reasoned defense of the Christian faith, and helping believers by strengthening their clarity and conviction regarding why they believe what they do. Additionally, the people of God must continue to obey the Great Commission by communicating the whole counsel of God in biblical evangelism and discipleship. The need is great, but the power and promises of God can equip the church to bring truth and light to a deceived and dark world.
That is cause for concern, and for intercessors it is a reason to step up our prayers for the American Church. We are in danger of compromising our core beliefs and losing the clarity and intensity of our prophetic voice to the nation, which is to call upon every citizen to come to faith in Christ and embrace God's design for life as laid out in the Bible if we are to live up to our claim that we are one nation under God.
Fervent prayer can change that. I believe God has ordained to work mightily through the prayers of His people, even to the reversal of negative trends. I also believe that He is setting the stage for another Great Awakening to add to the number of people of His own possession (1 Peter 2:9) — the multitude from every tribe and nation that stands before His throne in heaven to praise His name (Revelation 7:9).
The trend away from biblical beliefs in American society should probably come as no surprise. I grew up in Europe, where 50 years ago the majority of people would consider themselves to be Christian and God-fearing, though perhaps not necessarily evangelical. Today, only 18% regularly attend church, and in most of Western Europe, less than 2% identify as evangelical in their beliefs. I know from first-hand experience what that does to evangelism and church-planting: Our best efforts to preach the gospel in Amsterdam fell mostly on deaf ears or met with ridicule and sometimes even sabotage. At least in the Netherlands, post-Christian thinking has become predominant, and the overwhelming majority of my fellow countrymen no longer consider the Bible and Christianity to be relevant for today.
The U.S. is rapidly heading that way as well, and some of this country's thinking is beginning to undermine orthodox, biblical adherences in the Church too. This is evidence that "the god of this age" is blinding the minds of Americans more and more, undermining God's Church wherever he can.
But we are not deterred. These surveys underscore the signs of the Last Days we see around us as the fear of God is eroded. This gives way to whatever seems right in men's own eyes. The erosion of faithfulness to the Scripture within the Church may very well signal a season of apostasy among many who profess to be Christians. It separates those who want to follow cultural trends from those who dare to be countercultural and stay faithful to God's word.
There are signs of awakening. Even in spiritually mostly dead Holland, revivals are beginning to take place even as we speak. The gospel cannot be silenced. The Holy Spirit cannot be defeated. Only to the degree that God allows will any slide away from orthodox biblical belief continue, and God will use for good what Satan intends for evil.
So let's pray for a new and mighty work of the Holy Spirit in the Church and the nation: In the Church, to return to the knowledge of and faithfulness to the word of God; in the nation, to realize how far we are drifting away from the God Whose word is embedded in our Constitution and to repentantly return.
Father of lights, You are the author of truth. Today we unite our hearts and voices to express our dismay and concern over the slide away from Your word, from faith in You as the only true God, and from embracing the sacrifice of Jesus Christ as the only source of our salvation. We pray that You would ignite in the hearts of Christians a holy hunger for Your word, brokenheartedness over a nation drifting further away from You, and a renewed commitment to bring the gospel to every man, woman, and child in the United States. Revive us again. Teach us Your way, O Lord, that we may walk in Your truth. And unite our hearts, so that we may fear Your holy name. Amen. 
Share your fervent prayers below for God to revive, redeem, and restore the churches and the nation.
Remco Brommet is a pastor, spiritual-growth teacher, and prayer leader with over 40 years of experience in Europe, Southeast Asia, Africa, and the U.S. Born and raised in the Netherlands and having pastored his first church in Amsterdam, he moved to the U.S. in 1986. He and his wife, Jennifer, live north of Atlanta. When not writing books, he blogs and assists his wife as a content developer and prayer coordinator for True Identity Ministries. Jennifer and Remco are passionate about bringing people into a deeper relationship with Christ. Photo Credit: Stephen Leonardi on Unsplash.
Partner with Us
Intercessors for America is the trusted resource for millions of people across the United States committed to praying for our nation. If you have benefited from IFA's resources and community, please consider joining us as a monthly support partner. As a 501(c)3 organization, it's through your support that all this possible.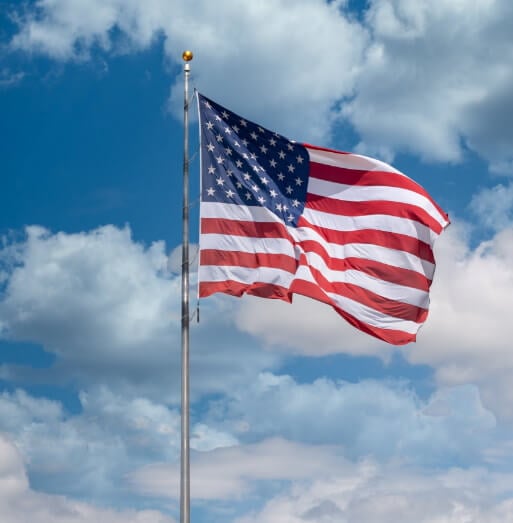 Become a Monthly Partner
You can post a prayer to share with others.
George L
November 20, 2022, 1:08 am
Father let all who read this prayer hunger for a deeper, closer, more personal relationship with you. May they become wise in your word and it's application in the days ahead. May their desire for your kingdom to come and your will to be done on earth as it is in heaven become a burning passion in their very bones for revival and awakening in this old world. Amen
Christine S
November 19, 2022, 6:16 pm
Teach us Your way, Lord, that we may walk in Your truth, and unite our hearts to fear Your Name. For Jesus' sake, amen.
Alan V
November 19, 2022, 9:52 am
Teach us Your way, Lord, that we may walk in Your truth, and unite our hearts to fear Your Name. Replace the demonic doctrines taught by man with the gospel of the kingdom. For Jesus' sake, amen.