Amazing Praise Report
Gloria Robles, IFA Contributing Writer
|
September 5, 2023
I Prayed
have prayed
Lord, continue to raise up bold men and women of God.
Keli Caraveo is a wife, mother, and servant of Jesus Christ. While working with several other ministries in the aftermath of the tragedy in Sutherland Springs TX, when a gunman entered a church and shot twenty-six people, she saw the community rally together to support each other.  Churches did a wonderful job ministering healing to those affected by the tragedy. And this is often what we see with churches after school shootings and tragedies in communities. Keli thought, "We (the church) are good at repairing and rebuilding, but what are we doing about this offensively?" She prayed and asked the Lord to give her a strategy. He answered.
View Comments (11)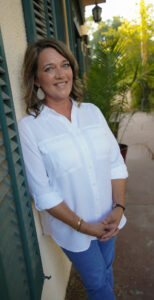 In 2019 the Lord woke Keli up at 3:00 a.m. She saw a vision of shields locked together over the city and families praying over schools. The Lord said, "I want watchmen on the walls." Keli knew what she had to do. She researched what was needed and sent the information to the children's pastor at her local church.  Immediately she received a call back from her pastor. He believed that her vision would prove beneficial for the city and for cities nationwide. His team even helped her build a website and Lock the Shields was born. They officially launched in the fall of 2019. They had just begun reaching out to a handful of elementary school parents when Covid hit. It temporarily halted efforts; however, Lock the Shields has slowly progressed in the last few years. 
In the first initiative in 2021, Keli asked a handful of churches and ministries to participate in adopting schools over which to pray and intercede. They would meet at the campus for prayer. "It began by word of mouth. It was just a small handful of people that signed up," Keli said. 
In 2022 Keli said it was a little larger than the previous year. "A few more churches had joined. A local military ministry for military spouses reached the schools located on the base.  Another local prayer network of praying moms also made announcements about Lock the Shields. Other partners in the faith community also sent out information about the event. We had about seventy-five schools covered that year." 
IFA reached out to Keli as the 2023 school year was approaching and asked how we could not only pray but also help others spread the message about raising watchmen on the walls of our schools. Keli mentioned that so far 200 schools in Texas had been adopted in 2023 with commitments from various prayer networks and ministries. IFA shared her story right before many children were returning to school and over the weekend, God did something amazing! Early in the morning, Keli was praying. This verse was on her heart. 
I searched for a man among them to repair the wall and stand in the gap before Me on behalf of the land so that I should not destroy it. But I found no one (Ezekiel 22:30 ESV).
"In addition, I had been praying that our intercession would extend to greater territory, and we added the title of Lock the Shields over Your City.  I assumed after the article we might have a few other cities join. I had no idea we would have people jump in from cities in twenty other states," Keli said.
After her time of prayer, she began to go through sign-ups.  Lock The Shields began in San Antonio, Texas, so a majority of campus adoptions were local. After the story was run, she had 75 additional adoptions/commitments. Some adopted entire districts. Twenty states across the nation were now adopting schools to pray for. Lock The Shields went from 200 local Texas schools to an estimated 325 schools nationwide now being covered in prayer! Isn't that amazing?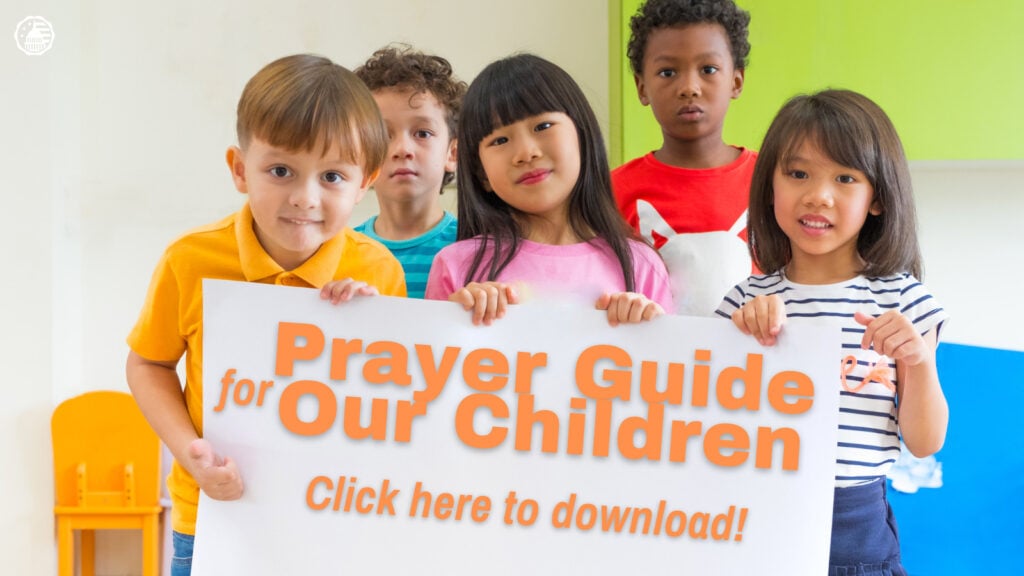 The Mission of Lock the Shields
For campuses to be marked by prayer, praise, and revival. 

For salvation, healing, and deliverance in our schools. 

For God to protect our schools from the enemy and his evil schemes. 
I asked Keli what the prayer and ministry goals are for 2023 and forward. She answered, "For families to pray together again and for parents to disciple their children in prayer. We must teach children to pray with the authority of Jesus. We are also praying for unity within the body of Christ for us to move together as one. We are also partnering with other churches and movements. Our goal is to be more active outside the four walls of the church. We are seeing grassroots movements spring up on campuses, and we believe that this will continue. My hope is NOT that the ministry will be known or grow or anything like that, but that people will realize that they can do something, have an impact in the spirit realm, and we can watch the enemy's grip loosen as strongholds come down." 
Keli also added, "Throughout this school year, we plan to provide opportunities to gather with others and pray in different parts of the city. Eventually, our goal is to pray at the high places." Can somebody say amen? 
By this, she means administration buildings, perhaps school board meeting locations. This is the higher ground of our education system where crucial decisions are made that involve our children. Did you know that battles in our schools that have been lost or won happen in these buildings? Let's link arms and take back these high places with fervent prayer. 
Praise Reports
What intercessor doesn't love to hear what God is doing?
Keli reported that many gathered for prayer walks at a local high school in Texas. They were joined by a group called San Antonio Youth for Christ, several community partners, parents, school staff, and alumni. She said they could literally feel the prayers shifting the atmosphere.
She also reported that, after the prayer walk, the principal granted San Antonio Youth for Christ permission to start a student-led club. They had tried to pass out free backpacks and were previously denied the year before. Within two weeks of their prayers, they were asked if they could pass out 1,000 backpacks! How amazing is that? Keli credits this change of heart to the power of unified prayer. 
She also had a praise report in her own family. Their eleven-year-old son was grieved by what he overheard the kids talking about during lunch. Their family continued to pray together over this. He reported hearing a dramatic change in their conversations, and he remarked that he thought it was a miracle! An answer came from one family's decision to pray together. Praying as a family is so powerful. Maybe the prayers that don't get answered, are the ones we feel are too small to ask God for. There is nothing too big for God, but there is nothing too small either. We have not because we ask not (see James 4:2,3).
Lock the Shields is not only giving hope to praying parents but even to parents who feel alone. It gives them fresh hope to know that others are praying for them and their children. These days we need to impart hope to others. As long as we have Jesus, we have the remedy for hopelessness.
On Sunday, August 20, 2023, they encouraged parents and children to gather at school campuses to pray. Keli received testimonies from a pastor who said that they could feel the weight of the Lord that day as they prayed at different campuses. 
Another ministry reported that several pastors gathered together with their families to pray at their schools. A Texas mom said she and her husband prayed regularly for their daughter's campus. One year later the Lord has multiplied their group of intercessors. They now do prayer walks in small groups and pray collectively. There are more stories just like these. Intercessors who are meeting on campus are saying they feel the tangible presence of the Lord as they gather in unity to pray over the schools. 
"Lock the Shields is just a very small prayer movement.  And we know there are so many prayer initiatives growing everywhere in our nation right now.  If we all continue to do our small part and move together as one, I believe we are going to see an unstoppable river of God flow over our nation!  And oh, that it would be like the river flowing in Ezekiel 47, which turned dead things to life," Keli said.
Lock The Shields Over Your City is meeting with various ministries and prayer networks in September to host a city-wide prayer and worship service. Their challenge to the church is this: What would happen if the church in a city came together to pray over students and release them as missionaries into their schools?" Isn't that exciting considering how we are seeing an awakening happen among our youth? 
God uses ordinary people like you and me to accomplish extraordinary things. One woman prayed for help to spread this message and raise up intercessors for our schools and God answered. Our children and youth campuses are being saturated in prayer. Intercessors are now praying on-site more than ever, and you can be a part of what God is doing. 
If you are interested in learning more, go to www.locktheshields.com. You will be prompted to enter your address and sign up to adopt a school from pre-k through high school for prayer. You will also be asked to make a commitment to pray as a family throughout the school year for your adopted school. Prayer guides are available for download in both English and Spanish on the website. The prayer guide simply provides points of agreement.  You can also sign up to receive monthly emails to stay informed. You can also find them on Facebook and Instagram @locktheshields.  Maybe you can't make the commitment to pray on-site, but you can still be a part of what God is doing by praying wherever you are. Tell someone about Lock the Shields Over Your City. 
Next steps:
"This fall, we will be encouraging people who have adopted schools to partner with schools.  We provide 'air support' through prayer, but schools also need 'boots on the ground.'  We will follow up with people to provide ideas, information, and resources on how they can be more involved on campuses to help meet the needs in the natural realm," Keli added. 
Can we praise God for intercessors who are taking back what was stolen from us?
Again, I say to you, if two of you agree on earth about anything they ask, it will be done for them by My Father in heaven. For where two or three are gathered in My name, there am I among them (Matthew 18:19-20 ESV).     
No weapon formed against you shall prosper, and every tongue which rises against you in judgment you shall condemn. This is the heritage of the servants of the Lord,
And their righteousness is from Me, "Says the Lord (Isaiah 54:17 NKJV).
Share this article to raise awareness of Lock the Shields Over Your City.
IFA contributing writer Gloria Robles is a passionate intercessor with a prophetic voice for today. For more from Gloria, go to Spotify or Anchor and listen to her podcast, Something To Share. Photo Credit: Keli Caraveo.
Partner with Us
Intercessors for America is the trusted resource for millions of people across the United States committed to praying for our nation. If you have benefited from IFA's resources and community, please consider joining us as a monthly support partner. As a 501(c)3 organization, it's through your support that all this possible.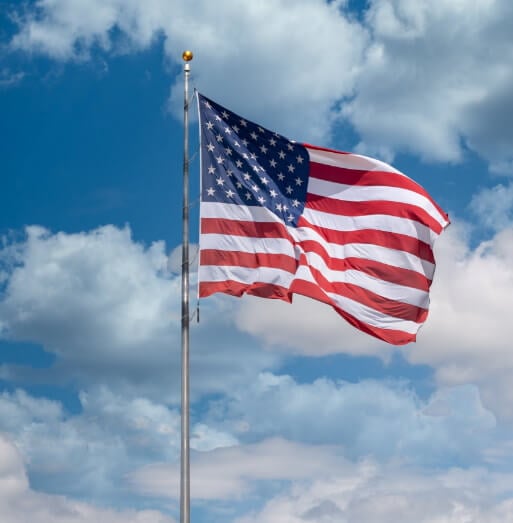 Become a Monthly Partner