A SCIENCE-BASED EVALUATION OF PORN–IT'S EVEN WORSE THAN YOU THINK
From American Greatness
|
February 18, 2020
A SCIENCE-BASED EVALUATION OF PORN–IT'S EVEN WORSE THAN YOU THINK
From American Greatness
|
February 18, 2020
I Prayed
have prayed
Lord, porn is an epidemic in the U.S. Help the church be better prepared to deal with this issue and the people that are affected.
(Editor's note: This article about pornography is not written by an Evangelical Christian. We want you to know that it is also not written from a faith perspective. But that is exactly why we think it is so important–this man is sounding the alarm on porn from a purely secular perspective. Outside of the deep moral concerns, this is a catalog of the harm porn is causing to individuals and society at large. We cannot afford to keep our heads in the sand about this. Read thoughtfully and then leave a comment with how God is prompting you to pray. And please share this article.)
They say the first step is admitting you have a problem. I think many readers of this article will respond with outrage, and many will see it says things they already knew to be true—and I think these two groups will largely overlap. The most powerful obstacle to confronting a destructive addiction is denial, and collectively we are in denial about pornography.
View Comments (45)
Since it seems somehow relevant, let me state at the outset that I am French. Every fiber of my Latin, Catholic body recoils at puritanism of any sort, especially the bizarre, Anglo-Puritan kind so prevalent in America. I believe eroticism is one of God's greatest gifts to humankind, prudishness a bizarre aberration, and not so long ago, hyperbolic warnings about the perils of pornography, whether from my Evangelical Christian or progressive feminist friends, had me rolling my eyes.
Not anymore. I have become deadly serious. A few years ago, a friend—unsurprisingly, a female friend—mentioned that there was strong medical evidence for the proposition that online pornography is a lot more dangerous than most people suspect. Since I was skeptical, I looked into it. I became intrigued and kept following the evolving science, as well as online testimonies, off and on. It didn't take me long to understand that my friend is right. In fact, the more I delved into the subject, the more alarmed I became.
The central contention of this article is that, however we might feel morally about pornography in general, a number of features about pornography as it has actually existed for the past decade or so, with the emergence of "Tube" sites that provide endless, instant, high-definition video in 2006, and the proliferation of smartphones and tablets since 2007, is fundamentally different from anything we've previously experienced.
A scientific consensus is emerging that today's porn is truly a public health menace: its new incarnation combines with some evolutionarily-designed features of our brain to make it uniquely addictive, on par with any drug you might name—and uniquely destructive. The evidence is in: porn is as addictive as smoking, or more, except that what smoking does to your lungs, porn does to your brain.
The damage is real, and it's profound. The scientific evidence has mounted: certain evolutionarily-designed features of our neurobiology not only mean that today's porn is profoundly addictive, but that this addiction—which, at this point, must include the majority of all males—has been rewiring our brains in ways that have had a profoundly damaging impact on our sexuality, our relationships, and our mental health.
Furthermore, I believe that it is also having a far-reaching impact on our social fabric as a whole—while it is impossible to demonstrate any cause-and-effect relationship scientifically beyond a reasonable doubt when it comes to broad social trends, I believe the evidence is still compelling or, at least, highly suggestive.
Indeed, it is so compelling that I now believe that online porn addiction is the number one public health challenge facing the West today.
If the evidence is so strong and the damage so deep and pervasive, why is nobody talking about this? Well—why did it take so long for society to admit, and respond to, the evidence on the harms of smoking? In part because, even when emerging scientific evidence is quite solid, in the best of worlds there is always a lag between specialists making a discovery and academic gatekeepers embracing it, thereby granting it the social stamp of authority of scientific consensus. In part it is because, for many of us, our background assumption is that "porn" means something similar to Playboy and lingerie catalogues. In part, it is because of widespread (and, in my view, mistaken) assumptions about what important values like free speech, gender equality, and sexual health entail. In part it is because deep-monied interests have a stake in the status quo. And in very large parts, it is because most of us are now addicts—and like good addicts, we are in denial.
. . . The first step is to look at the evidence on the effect of porn on the chemistry of the brain. It is an understatement to say that mammals, particularly males, are wired by evolution to seek out sexual stimulation. When we get it, a deep part of our brain called the reward center, which we share with most mammals and whose job it is to make us feel good when we do things we are evolutionarily designed to seek, releases the neurotransmitter dopamine.
Dopamine is sometimes called "the pleasure hormone," but this is an oversimplification; it would be more accurate to call it "the desire hormone" or "the craving hormone." Crucially, the release of dopamine starts not with the reward itself, but with the anticipation of reward. The reward center's job is to make us crave those things which we are evolutionarily designed to crave—starting with sex and food.
Partner with Us
Intercessors for America is the trusted resource for millions of people across the United States committed to praying for our nation. If you have benefited from IFA's resources and community, please consider joining us as a monthly support partner. As a 501(c)3 organization, it's through your support that all this possible.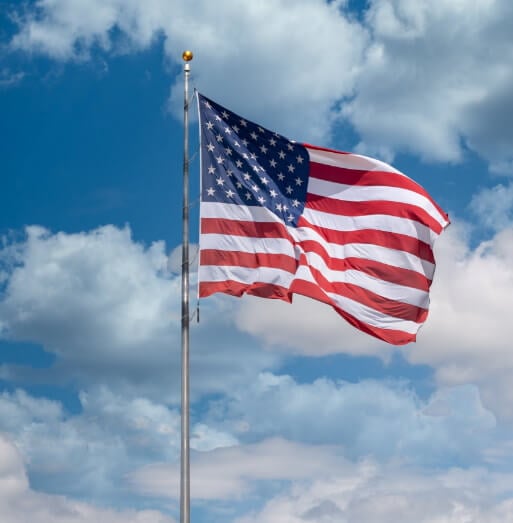 Become a Monthly Partner