October 24, 2020 | Aaron Mercer, IFA Contributing Writer
Lord, we pray Americans, particularly in government, would embrace our first freedom — religious liberty.
Did you notice a ray of light recently for religious liberty — America's first freedom? The stormy context in which it shined was alarming, but the sunbeam was there nonetheless.
Here's the theme that was (or should have been) loud and clear: State hostility to religious groups is unacceptable. In fact, it's illegal.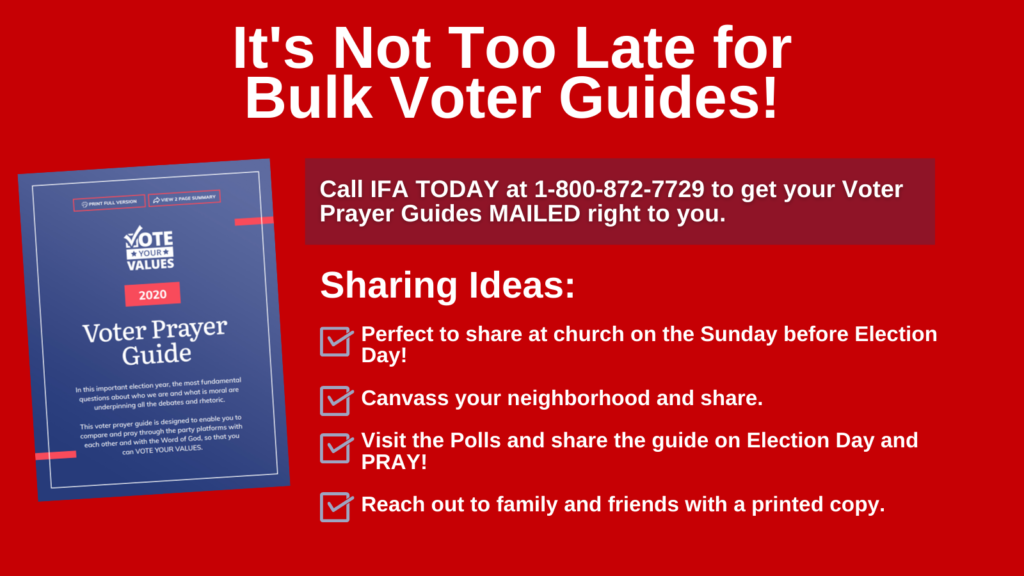 Now the sad part is how urgent and necessary it is right now to buttress that principle within our nation. It means state agents are disregarding or even preemptively warring with people of faith whom they view as obstacles to their preferred objectives. But thankfully there are individuals in places of authority taking a stand for our nation's fundamental principles.
We need to pray for them!
In this case, a federal court in New York put its foot down. Actually, that same court — the U.S. District Court for the Northern District of New York — spurred action undergirding that point in two cases back to back this month.
The first featured a long-serving Christian adoption provider that is in a battle for its survival. New York's Office of Children and Family Services began an effort in 2018 to coerce New Hope Family Services into abandoning its deeply held religious beliefs about marriage. When New Hope resisted, the state agents decided they would terminate the ministry's adoption work.
With its back against the wall, New Hope, with the help of Alliance Defending Freedom, was forced to fight back against the Empire State in court.
ADF Senior Counsel Roger Brooks earlier this month said, "Government officials have no business forcing faith-based providers to choose between speaking messages about marriage that contradict their religious convictions and closing their doors."
He added, "The need for adoption services in New York, whether public or private, is huge, and New Hope's faith-guided services do not coerce anyone and do nothing to interfere with other adoption providers who have different beliefs about family and the best interests of children."
Thankfully, in early October a federal judge delivered a key win for New Hope when she granted the ministry a preliminary injunction against the state's demands. U.S. District Judge Mae D'Agostino wrote that she had found evidence that the state's actions were fueled by "some animosity" and "some hostility."
That case is not over, but it is a step in the right direction.
Meanwhile, another case seems to have been diffused early — at least for now. But it is alarming because it involves the chief executives of New York and New York City directly. And it's notable that the targeting here is not of evangelical Christians, but Orthodox Jews.
Governor Andrew Cuomo and Mayor Bill de Blasio recently implemented a highly restrictive lockdown plan to combat COVID-19 in NYC neighborhoods predominantly inhabited by Orthodox Jews.
Cuomo admitted to rabbis, "This is not a highly nuanced, sophisticated response. This is a fear-driven response, you know. This is not a policy being written by a scalpel; this is a policy being cut by a hatchet."
But — whether intentional or not —  that "hatchet" seemed specifically targeted at the Jewish residents while other similarly situated communities were spared.
The Becket Fund for Religious Liberty — a hero in the recent Little Sisters of the Poor victory — took up the case of students at an Orthodox Jewish girls' school that, despite following all COVID-19 safety protocols, was shut down by the new orders.
Becket's summary of the case highlights, "On October 6 – just before three important Jewish holy days – Governor Cuomo issued an executive order that shut impending Jewish celebrations down, claiming that mildly elevated rates of positive coronavirus tests justified extraordinary emergency powers, while at the same time admitting that those elevated rates 'would be a safe zone' in many other states."
Becket also pointed out that this is not the first instance of the state treating this faith community differently. It notes:
Unfortunately, the Orthodox Jewish community in New York City has been singled out by the government as the scapegoats for COVID-19 spread since the beginning of the pandemic. In April of 2020, Mayor de Blasio dispersed a Jewish funeral and then threatened them with law enforcement. During the subsequent summer – while Governor Cuomo and Mayor de Blasio praised nearby mass protests, Jewish families were ousted from Brooklyn parks by the New York Police Department acting at the behest of the Mayor.
Thankfully, quickly after the federal district court took up Becket's case, the state relented.
But these episodes and others have not been without pain. They are sowing distrust about government intentions toward certain faith groups and elevating concerns about just how deeply rooted such hostility may be.
Let's praise God for individuals standing up for our fundamental liberty to practice faith freely. And let's pray that hearts and minds would recognize just how treacherous a path it is to turn a blind eye to that first freedom.
Aaron Mercer is a Contributing Writer with two decades of experience in Washington, D.C.'s public policy arena. He reflects on faith, technology, and the public square at FTPolicy.com. Picture Credit: Getty Images.