A Christmas Movie that Is Changing Lives
Rich Swingle, IFA Contributing Writer
|
December 23, 2021
A Christmas Movie that Is Changing Lives
Rich Swingle, IFA Contributing Writer
|
December 23, 2021
I Prayed
have prayed
Lord, we thank You for giving Jim and Jenn Chandler the vision to create a film that helps women see themselves the way You see them. Thank You that their film has helped small theaters recover from the lockdowns. Open hearts to what You want to impart through this movie.
Are you looking for a wonderful movie to watch this Christmas?
The Farmer and the Belle is a film about Belle Winters, a New York City (NYC) model, and Josh Carpenter, a pig farmer, who fall in love. It was conceived and written by Jenn Gotzen, an NYC model and actress who plays Belle, and her fiancé (at the time) Jim E. Chandler, an actor who grew up on a pig farm in Chickamauga, Georgia, who plays Josh. Their vision for the film is to demonstrate to girls and women that their beauty is based on how the Lord sees them, not on how they compare to the latest cover girls. This film is also discipling nations, showing, and how parents and grandparents can help the next generation receive this important truth and illustrating how men should treat women.
View Comments (4)
I performed the small role of Belle's NYC manager and also served as an NYC producer on the project. I recently did a video conference with the Chandlers to talk about the genesis of the idea for the film, the details of their vision for the film, and the plan they launched to bring audiences back to local theaters that have been greatly impacted by the lockdowns. You can see the interview by clicking here.
The Idea
Jim and Jenn met while performing together in a film in 2014, and they shared how their courtship was marked by a healthy approach to the three Hebrew words for love: Raya, ahava and dod. They made a firm foundation on raya (friendship love). Once it was clear the Lord was leading them to marriage, they focused on ahava (devotion and commitment), entering into the lifelong covenant of marriage where they can celebrate dod (passion). Jenn said, "When you have all three loves burning together under the flame of Jesus Christ, the love and the Light of Christ…. When you're in marriage you need to be focused on all of those elements coming together."
One of the ways Jim built raya was by sending Jenn hand-written letters, which became an element of the film. We see their characters as children, when they agree to be pen pals. Belle's mother, who wants her daughter to focus on becoming a model, disrupts their correspondence, and each grows up thinking the other had rejected him/her.
Jim said the idea for the characters sprang right from their lives. When Jenn visited the Chandlers' hundred-acre farm for the first time, Jim said she discovered "what farm life is like when you're raising animals, and that you don't throw away your food — you save it for the pigs." Not realizing they stored that food in an old coffee container, Jenn offered to brew a pot one morning only to discover it was filled with rotten scraps, called "slop." That moment inspired a scene in the film when Belle asks what slop is, and Josh's daughter (played by Jim's niece) says, "It's super squishy." Jenn reflected about those first visits: "I really was that fish out of water."
Ministry to Women
Jenn's first marriage ended in divorce, and she said that brought "lots of deep-hearted wounds of not feeling loved and not feeling beautiful." She added:
…[T]hose core wounds [are] what brewed the vision of inspiring inner beauty because finally God allowed [healing] through lots of internal work of Scriptural affirmation, Scriptural transformation, taking the Word of God, taking the pain, giving it to Jesus, breathing in the Light of Christ.… God used those [Scriptures] to breathe freedom and transformation, and our soul was: 'We want to do that for other women, for other teens,' and we realized it starts very young…. Girls start to look at images and they say, 'I need to look like that, and if I don't look like that magazine — if I don't look like that Hollywood star — if I don't look like that billboard, then I'm not pretty enough. And if I'm not pretty enough then I don't get enough Likes and Shares and acceptance in school.' And that's where the pain really comes. So we wanted to provide a Biblical pathway, helping girls and women of all ages out of that dark, spiraling circle that 90% of us are affected by.
Using the healing Scriptures, Jenn said, "We engraved them onto a five-charm bracelet for the woman to hold onto, as if they're holding onto Jesus's hand of Love, wrapping Scriptures around yourself." They used the prototype of that bracelet (now available on www.TheFarmerAndTheBelle.net) and used it as a gift Belle's grandmother gave her when she was ten. Belle visits her pen pal's pig farm and while posing on a fence, she falls into the slop, losing the bracelet.
Belle does grow up to be a fashion model, but she keeps growing older. On the day she is posing in a pink onesie with a horse in a matching pink onesie, a Jumbotron announces her boyfriend dumped her for a younger model (literally), and her agent (played by the hilarious Robert Amaya of Mom's Night Out) offers her an adult diaper campaign. Belle freaks out because, as Jim put it, "She placed all of her value in her job and in her career and in her image."
Belle realizes she needs to find that meaningful bracelet. During her return to the farm she reconnects with Josh, and her journey to discovering her inner beauty begins.
While closing our interview with prayer, Jenn had an epiphany! She realized when Belle is wearing the pink onesie she's serving her career and ultimately herself. Later, Belle serves others by agreeing to be a part of a Nativity play, and she wears the gray onesie of a donkey. In our prayer it dawned on her that Belle goes from serving herself to serving others by taking on the skin of the animal that bore our Saviour into Bethlehem as a Baby in the womb and later into Jerusalem on Palm Sunday.
Ministry to Local Theaters
The full title of the film is The Farmer and the Belle: Saving Santaland. The same farm where Belle lost her bracelet hosts an annual festival celebrating Christmas. Josh's family believes it will be the last December they can afford to operate Santaland. Jim said Jenn "had this vision from God to [use] Saving Santaland to save small-town theaters."
Jenn elaborated:
My hometown theater only has thirty percent of people returning since covid…. They have a window of… 45 days until they can bring [a film] to their theatre. So by that time everyone has seen the movie and they don't have the desire to go to the theatre, so these historical small-town theaters that we all grew up knowing are threatened to close…. Why don't we create a Christmas festival there? We'll have Christmas caroling. We'll show the movie, and we'll do Christmas shopping.
 In addition to the bracelet, they've rolled out a number of products to help fans of the film meditate on God's Word about their identity in Christ. They have a children's book, Beautiful Mabel, written by Mike Nawrocki, one of the creators of Veggie Tales and the voice of Larry the Cucumber. Jenn co-wrote a book with Michelle Cox, called Divine Beauty, which adopts techniques actors use to get into character to help readers focus on God's love for them. And they just released a heart-shaped pendant that says, "Open my heart" on the outside; once you open it, you're greeted with, "Beauty is on the inside." The Chandlers worked with local Christian bookstores to sell these products and others at the movie screenings, helping the stores keep their doors open.
All of those products are available through www.TheFarmerAndTheBelle.net, where you can find DVDs of the film. It's also available to stream on most platforms except Netflix and Hulu.
You can watch the trailer by clicking here.
Post your prayer for this film to move girls and women closer to seeing themselves the way their Creator does.
 Rich Swingle has taught and performed in 39 nations on six continents, mostly with his own one-man plays. He's also performed in more than forty film projects. He and his bride, Joyce Swingle, another contributing writer for IFA, now have 37 screen children. The Swingles live in New York City. www.RichDrama.com
Partner with Us
Intercessors for America is the trusted resource for millions of people across the United States committed to praying for our nation. If you have benefited from IFA's resources and community, please consider joining us as a monthly support partner. As a 501(c)3 organization, it's through your support that all this possible.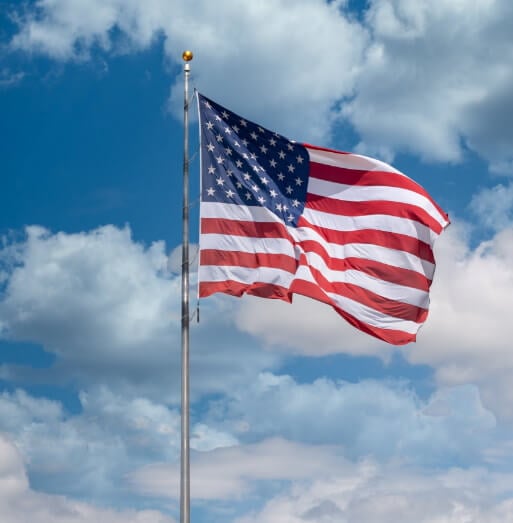 Become a Monthly Partner
You can post a prayer to share with others.
Christine S
December 23, 2021, 1:57 pm
Dear Heavenly Father and Lord Jesus christ, please protect all the people who are involved with this movie, thank You for creating these people and inspiring them to put out such a production!
Gail A
December 23, 2021, 1:03 pm
Lord, we thank You for giving Jim and Jenn Chandler the vision to create a film that helps women see themselves the way You see them. Thank You that their film has helped small theaters recover from the lockdowns. Open hearts to what You want to impart through this movie.
Alan V
December 23, 2021, 9:50 am
Lord, we thank You for giving Jim and Jenn Chandler the vision to create a film that helps women see themselves the way You see them. Thank You that their film has helped small theaters recover from the lockdowns. Open hearts to what You want to impart through this movie. Praise God for using the small things of this world to reach out. Develop a godly culture Lord, as we return to You with all our hearts. Amen.