Pray and Act
Pray and Act: Protection of Life
About Protection of Life

God is moving! Roe is overturned and now the protection of life falls to the states.

Pray Right Now View Prayer Points

Post Your Prayer for the protection of life in the states

Dorothy G

January 17, 2023, 7:36 pm

Abba, I pray for you to watch out for the littlest of your children. The ones who have and are being murdered every minute. Lord, I ask that you strengthen people who are facing unwanted pregnancies, show them the glory of life and help them understand the best solutions for their families. I also ask that you knock on the hearts and minds of the people who make laws that enable the senseless killing of our babies. Convict their hearts of. all of the evil of abortion God and make them understand the cruelty and shame fullness of it. I pray that they all turn to you and ask forgiveness Father for their ignorant wickedness. I pray this in the holy name of my Yeshua Jesus. Amen

Emeteria E

January 10, 2023, 12:29 pm

Father, we come into Your Presence united in our vision of our country being free from the taking of innocent lives, the unborn. Lord God, we declare as Your Word in Psalms 139 proclaims "for YOU formed my inward parts; you wove me in my mother's womb." Father God, YOU created each and every person with YOUR hands and YOUR love. Father, may the blood of those slain in the womb and even those already born outside the safety of their mother's womb, may their blood cry out for divine justice. Lord Jesus, may YOUR MERCY triumphant over judgement in this matter. May YOUR MERCY for the unborn tragically murdered be seen and manifested in our land through protective laws and divine justice on their behalf. In Jesus Mighty name we pray.

Patricia M

November 25, 2022, 8:56 am

Heavenly Father Hallowed be thy name, thy Kingdom come, thy will be done in earth as it is in heaven. I thank you Father that you said in Jeremiah 1:5 that life starts at conception; Isaiah C26:21 For behold the LORD cometh out of his place to punish the inhabitants of the earth for their iniqity: the earth also shall disclose her blood and shall no more cover her slain. Thank you Father for the Bread of Llife, Thank you Father for Your Judgment, Thank you Father for your mercy on parents; Thank you FAther for Gov Jusitice who signed a bill declaring that the abortion is the fault of the abortionist! Thankyou Father for taking the burden off of your people, thank you Father, for Declaring Virignia a sanctuary state for Life, Thank you Father, we give you Glory Honor and praise forever and ever. A,mein and amein

Submit A Prayer

Prayer Posted!
Partner with Us
Intercessors for America is the trusted resource for millions of people across the United States committed to praying for our nation. If you have benefited from IFA's resources and community, please consider joining us as a monthly support partner. As a 501(c)3 organization, it's through your support that all this possible.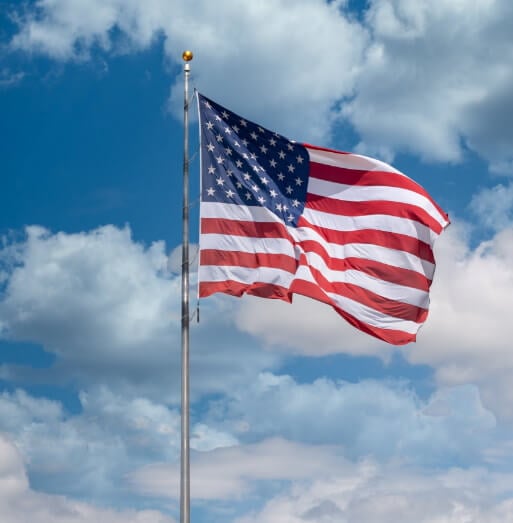 Become a Monthly Partner