Pray and Act
Pray and Act Mandated Vaccines
About the Covid Vaccine Mandate

Pray Right Now

Post Your Prayer for the Covid Vaccine Mandate

Herb J

August 26, 2022, 7:22 pm

Lord.. thank you Lord for the those who have stood against the vaccine mandates.. I pray you would embolden the hearts of all of us-, and especially those facing loss of job.. and other egregious violations of their daily Liberty.. Lord fill us with your holy spirit that we may be emboldened and let the criminal government be held accountable- and brought to Justice, Lord.. that these evils and medical poison would stop or.. and let those in the healthcare industry, doctors.. researchers.. who have participated in this- be overwhelmed with grief and remorse, and call out the truth, in confessing the evil of their ways-,that they would be the focus of legislators, and those in media- that it would be irrefutable that their word is going forth.. exposing the truth of these evil mandates-,and then big Pharma would be held accountable- and finally Lord, you would turn the heart of these people like you turn a river Lord, and they would stop perpetuating these evils upon children upon workers of every type upon the military upon every industry.. that these industries and government agencies would be freed of this evil- to go about their lives in worshiping you. And further Lord I lift up to you Robert Kennedy Jr Lord and his work and exposing big Pharma that this would be a conduit through what you would work mightily Lord.. cuz he has done so much work and sacrifice and diligently devoted so much of his time in this battle Lord please honor his work that we would be the recipients of this victory in his stance against evil.. and then the children would also be the recipients of this Victory and be freed from this poison.. and Robert Kennedy Jr would be rewarded as the herald that he is. In the mighty name of Jesus, Amen

Rita M

August 25, 2022, 11:40 am

Father Jesus I pray you would send your Army of angels to thwart this agenda. Lord in your word those who came against Moses you opened up the ground and took them. Father these people are hurting those he made in your image and now going after our children. May you open the ground and remove them and may it be known that it was you Lord may you put a reverent fear in all those who are coming against your people. May begin to show your power and might. What is your people come against this agenda and we bind it in Jesus name! Amen

Colleen H

August 8, 2022, 9:56 pm

Enough of revealing, time for DIVINE JUSTICE!!! If all you pray for is for something to be revealed, that's all that will happen. It's time to go to the next level of righteous Justice against so many evil ones. May they & their ill begotten ways be bound up forever to no longer cause disharmony, harm, grief & distractions, may others finally WAKE UP & may true Justice be served against these crooked ones & for the good & many victims of their criminal, corrupt, heartless, evil ways.....

Submit A Prayer

Prayer Posted!
Partner with Us
Intercessors for America is the trusted resource for millions of people across the United States committed to praying for our nation. If you have benefited from IFA's resources and community, please consider joining us as a monthly support partner. As a 501(c)3 organization, it's through your support that all this possible.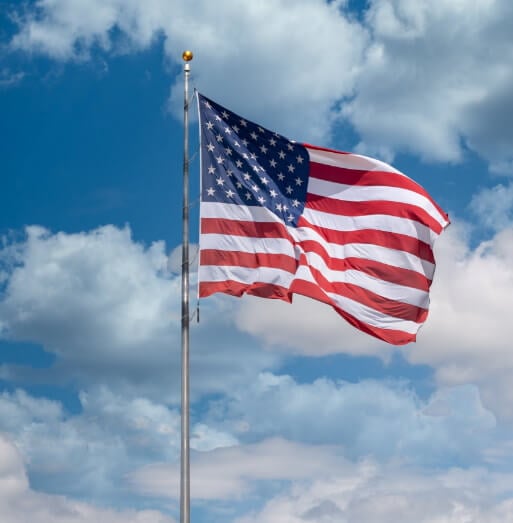 Become a Monthly Partner