Pray and Act
Pray and Act Mandated Vaccines
About the Covid Vaccine Mandate

Pray Right Now

Post Your Prayer for the Covid Vaccine Mandate

Debi S

January 11, 2023, 10:43 am

LORD, I pray as more and more information comes to light concerning the negative and sometimes fatal effects from the vaccine, that you would protect those who had gotten the shot. Also, that you would bring about a reversal in rules and regulations in the mandating of this experimental drug. We pray particularly for those in the workforce who were forced out of their jobs and careers because their refusal to comply. Please LORD restore all that was taken from them and bring them through to a better place than before. Provide for all of their needs. In the powerful name of Jesus, I ask you. Amen.

Susan W

December 9, 2022, 10:43 am

Almighty God, Father of All Mercy, Author and finisher of our Faith, Righteous and Holy God, Your Wisdom is so far above ours, Your thoughts are so high above ours. You see the end from the beginning. Father in Wisdom you sent your only Begotten Son to the earth at just the right time to bring us salvation and to make it possible for us to become your sons. Help us now Lord to do those things in accordance to Your Will, that Your Kingdom may be manifest on this earth, and all the nations would come into alignment under your authority. Grant us all wisdom Father to speak the Truth of Your Word in love. Heal our hearts and humble us so we may know Your strength in our weakness, and Your peace when so much around us seems chaotic and we pray Your Righteous Justice would be made manifest in the earth. We lift up all those who are persecuted for righteousness sake. We pray for those who hunger and thirst after righteousness in every city, and country Lord. Help them to not grow weary. Strengthen the persecuted church worldwide especially in China and Nigeria. Father root out the presence of the enemy from our US State Department, and deliver those men and women who have been held in the enemy's grip. Deliver them Lord like you did Saul. Shine Your Light in the enemy's plan. Expose the darkness throughout our land. Father as you kept the temple light 8 nights during the Feast of Dedication and as you sent your Son into the world when it was the fullness of time, we pray for your Son's return that we would be found with ourblamps trimmed and full of oil. Thank you for protecting the oil in our midst and for abundant provision. Thank you for delivering our nation and our leadership. Thank you for granting wisdom and courage to the leaders you have put in place in our Supreme Court and our Legislature. We pray for wisdom for the Executive branch. Father we pray especially for whistleblowers, for agents and military officers who may have extremely difficult decisions to make that you would guide them in what they say, when they say it and how they execute Your plans. Thank you for giving them wisdom and courage. Thank you for helping them in every aspect of their life so that their faith gives them the confidence to know Your hand is upon them. Thank you Father for giving us victory when the enemy thought his plans would succeed. Thank you for giving us victory when the battle seemed like there would be no victory. Help us to keep pushing forward when we are supposed to push, and help us to breathe and rest when we are supposed to pause and rest. We recognize we are in the midst of birth pains. We know you are about to deliver us, and set the captives free. We thank you for our deliverance. Thank you that no matter what our circumstances in this hour, we choose to give You Every Praise because You are the great I Am, and You Reign on the highest throne! We worship you King of Kings and Lord of Lords. We exalt Your Name, We Lift up Your Name because There is None Like You O Lord!

Herb J

August 26, 2022, 7:22 pm

Lord.. thank you Lord for the those who have stood against the vaccine mandates.. I pray you would embolden the hearts of all of us-, and especially those facing loss of job.. and other egregious violations of their daily Liberty.. Lord fill us with your holy spirit that we may be emboldened and let the criminal government be held accountable- and brought to Justice, Lord.. that these evils and medical poison would stop or.. and let those in the healthcare industry, doctors.. researchers.. who have participated in this- be overwhelmed with grief and remorse, and call out the truth, in confessing the evil of their ways-,that they would be the focus of legislators, and those in media- that it would be irrefutable that their word is going forth.. exposing the truth of these evil mandates-,and then big Pharma would be held accountable- and finally Lord, you would turn the heart of these people like you turn a river Lord, and they would stop perpetuating these evils upon children upon workers of every type upon the military upon every industry.. that these industries and government agencies would be freed of this evil- to go about their lives in worshiping you. And further Lord I lift up to you Robert Kennedy Jr Lord and his work and exposing big Pharma that this would be a conduit through what you would work mightily Lord.. cuz he has done so much work and sacrifice and diligently devoted so much of his time in this battle Lord please honor his work that we would be the recipients of this victory in his stance against evil.. and then the children would also be the recipients of this Victory and be freed from this poison.. and Robert Kennedy Jr would be rewarded as the herald that he is. In the mighty name of Jesus, Amen

Submit A Prayer

Prayer Posted!
Partner with Us
Intercessors for America is the trusted resource for millions of people across the United States committed to praying for our nation. If you have benefited from IFA's resources and community, please consider joining us as a monthly support partner. As a 501(c)3 organization, it's through your support that all this possible.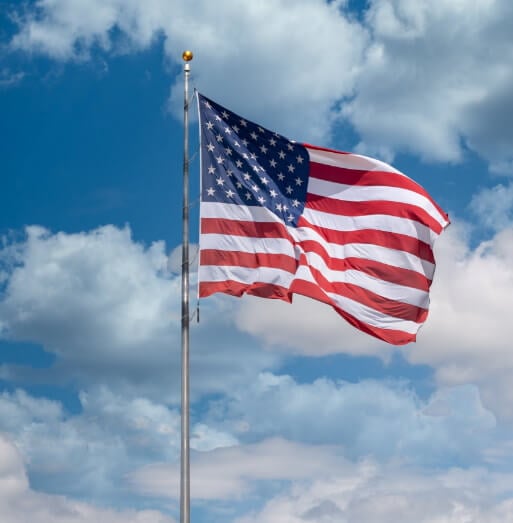 Become a Monthly Partner