Policy and Prayer
Policy and Prayer: Immigration Crisis
About the Immigration Crisis

Pray Right Now

Post Your Prayer for the Immigration Crisis

ann b

October 13, 2023, 2:08 pm

Heavenly Father, we pray for our Country America and the borders that surround us. We ask that you give wisdom to those that are protecting them, they they will have supernatural assistance from Heaven to keep those coming in illegally to be stopped. That they wall will be built. That evil will be stopped and the coyotes and drug lords and will be unable to steal and harm children and unable to cross into the United states. That the drugs will be exposed and found before coming through the border. We pray for those that are here would be convicted and not harm any of the American Citizens. In Jesus Name

Charity B

October 10, 2023, 1:54 pm

Precious Lord Jesus, We bow before you because you are the maker of Heaven and Earth. You established the continents and you Love all the nations of the world. We ask for protection at our southern and northern borders. We pray for the governing policies change to reflect the need to protect all Americans from the crime, luting, destruction of property, murder, fentanyl and other illegal drugs, and most of all the children who are being trafficked and need to be rescued and traffickers to be prosecuted. All this because our borders are open for cartels to exploit their prey. So Father, we pray for a policy change, we charge satan to STOP, leave, go back where you belong, you can not stay! NOT HERE! Father we need secure borders. May we have leaders who are concerned about their citizens well being. This we pray in Jesus name, the name above every name. Amen

Cristina C

October 9, 2023, 11:55 pm

Our Father in heaven is not only a God of order and peace 1Cor. 14:33 but He establishes and appoints the authorities on earth Romans 13:1-7 . Abba Father, please appoint men and women with a heart after you to occupy the different possitions at the Southern border and remove those that are working against your will and plans. You search our hearts and know our thoughts Lord Palm 139:23. Araise Lord God! release your army angels to the United States Souther border to stop this invasion for there is no one besides you to help us. Help us Lord our God. We also pray for devine protection over the children and women that are being trafficked or murder by wicked people, in the powerful name of Jesus Christ we pray, amen!

Submit A Prayer

Prayer Posted!
Partner with Us
Intercessors for America is the trusted resource for millions of people across the United States committed to praying for our nation. If you have benefited from IFA's resources and community, please consider joining us as a monthly support partner. As a 501(c)3 organization, it's through your support that all this possible.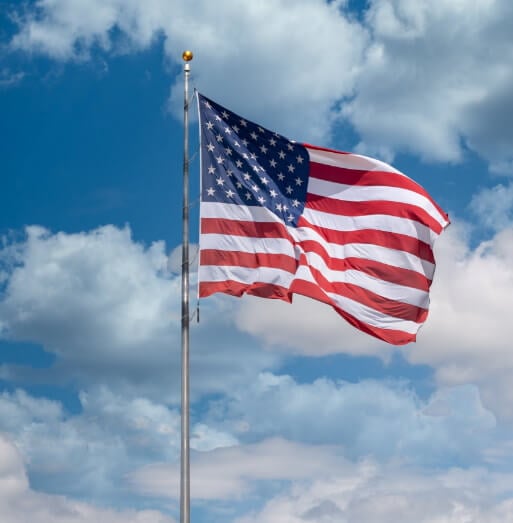 Become a Monthly Partner