Policy and Prayer
Policy and Prayer: Immigration Crisis
About the Immigration Crisis

Pray Right Now

Post Your Prayer for the Immigration Crisis

Mary Annette C

June 1, 2023, 7:57 am

Father, I love my country for everything you gave us in this land . It is beautiful and it is good. but we have fall asleep Lord and allowed great evil to creep in. Many in this country are asleep or ambivilent to the great evil that is overtaking us. Lord we your intercessors cry out in prayer to wake the people so they repent and our land can begin to heal. Amen

Lisa D

May 10, 2023, 9:05 am

Heavenly Father in the name of Jesus, we know You to be a miracle worker. We ask that You work on behalf of the United States of America. Heavenly Father we do not ask because we have been obedient to Your word or precepts. No, we have forgotten and shunned the prophets and messengers You have sent to us to adhere to You, otherwise there would be consequences, we ask for Your mercy concerning this great country. We are living in the worst days I have ever witnessed in our country. Heavenly Father, President Trump has put into place a policy that would restrict illegal immigrants from entering our borders spreading not only diseases, but it helped in the amount of people entering in. Heavenly Father, we know that we are but sojourners in this land, but Lord many of the people entering into our country bring their gods, their drugs, their ill intentions. Father, forgive us as a country. Help us Lord. We need a miracle. We pull on You not because we have done everything right, but on Your mercy. Remember us Lord. Please help us. You are Strong and Mighty! You are our very present Help in time of trouble! You are the King of Glory that we want to come in! You are the Lord of Host! You alone are God and we beseech You O' Lord. We call on You. Help us. In Jesus name, Amen.

Mary O

March 22, 2023, 9:45 am

Father in heaven we adore you, your name alone is to be magnified. We are so grateful for this beautiful land we have been blessed with. We ask for a hedge of protection around our borders, that you would prevent demonically inspired people from getting into our land. Those people who have found their way in with bad intentions in mind would be ejected. That officials who have been elected who are intent on destruction of our land would be ousted from public office. We ask this in the holy name of Jesus our Lord

Submit A Prayer

Prayer Posted!
Partner with Us
Intercessors for America is the trusted resource for millions of people across the United States committed to praying for our nation. If you have benefited from IFA's resources and community, please consider joining us as a monthly support partner. As a 501(c)3 organization, it's through your support that all this possible.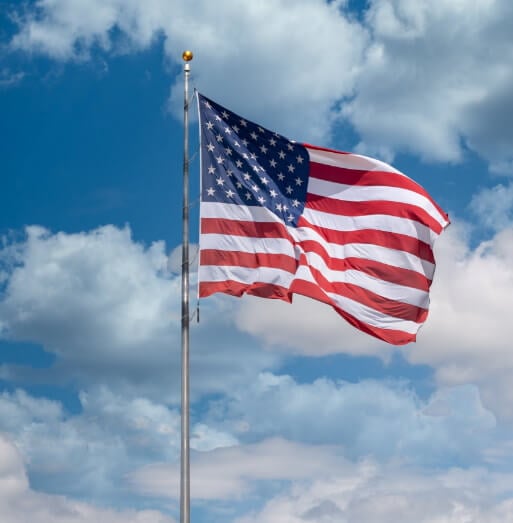 Become a Monthly Partner