Policy and Prayer
Policy and Prayer: Identity
About the Identity Crisis

We are seeing an explosion of confusion about identity. We know that God is not the author of confusion, and scripture tells us we are "fearfully and wonderfully made." As the epidemic reaches even toddlers, it is critical that we as believers bring biblical truth to this issue through informed prayer and action. Policy creates boundaries and executes on worldviews and values. Your prayer and voice is needed to speak into this issue. Explore the interviews, resources, prayer guides, and action items on this issue. Scroll down to add your prayer, take action, get intel, and find prayer points.

Pray Right Now

Post Your Prayer for the Identity Crisis

Herb J

August 4, 2023, 11:07 pm

Lord- as Satan strikes at your very image that is formed in is.. first as human beings- but more so even as Believers-,as your image is firmly ingrained in us.. we know Satan hates God.. we know Satan hates anything God creates.. and especially hates Christians.. human beings who have had the audacity to ask for and receive not only salvation..but to be blessed with the very image of God himself.. which -,any human being Bears the image of God.. that is why abortion is such a horrible crime- because it is eradicating the image of God.. but then we become children of God upon receiving salvation. Lord this battle has gone back to the beginning of creation... so Lord as Adam did not have the wisdom to see through scheme, let us Lord have not only the wisdom but motivation-, and tenacity that we pray you provide Lord -,to stand against these evils.. as I have prayed so many times Lord let parents take their children out of public schools.. the public schools are a Battleground and no place for children. Even in the idea that the battle is to change schools.. we do not leave the most innocent of our ranks on the battle ground-,there are many great associations in the homeschooling Association now that can help parents.. teach their children- and of course we pray that teachers and Union officials would see the light of day and repent being awakened to their error in being part of this horrible evil.. against children confusing them and attacking them.. a great deception has come over our land- Lord please awaken people to General Michael Flynn's teaching about 5G Warfare.. which is fifth generation Warfare ..which is psychological manipulation being used against us even in the very columns- the prayer Columns of intercessors for America ..and in all the events happening starting with the Ohio train wreck- and many things we see in the news -now are all manipulated ..not just the stories that the media tell us- that the actual events themselves- Lord so help us to come against these things in prayer -,and help Godly Patriots who have the facility in their minds hearts and souls.. and the funds that we hope you will provide and the wherewithal -,to stand against these evils-,Lord.. to protect children-,, that they would be removed from the schools so they're not wounded in the process.. in Jesus mighty Name-, Amen

Maria M

August 4, 2023, 7:46 am

Dear Abba, Your Merciful and Compassionate Justice Is requested to Save us even from ourselves. This transgendering and influencing not only adults, but innocent children. Help Abba!!! We need You speedily! Answer our prayers Father, in Yeshuah's Name!

David F

July 26, 2023, 5:03 pm

Father, You stated in Matthew 18:6: "As for whoever causes these little ones who believe in me to trip and fall into sin, it would be better for them to have a huge stone hung around their necks and be drowned in the bottom of the lake." Lord, please deliver these children from this who would evil & harm into their life. In Jesus Name!

Submit A Prayer

Prayer Posted!
Partner with Us
Intercessors for America is the trusted resource for millions of people across the United States committed to praying for our nation. If you have benefited from IFA's resources and community, please consider joining us as a monthly support partner. As a 501(c)3 organization, it's through your support that all this possible.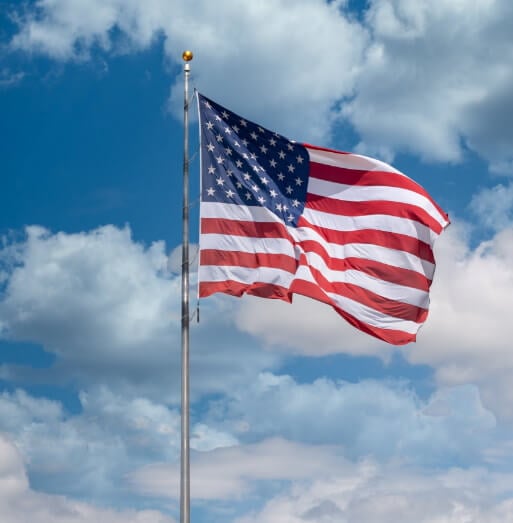 Become a Monthly Partner