Policy and Prayer
Policy and Prayer: Afghanistan Crisis
About the Ukrainian Crisis

Pray and Take Action for the people of Ukraine

Pray Right Now View Prayer Points

Post Your Prayer for the Ukrainian People

Cynthia C

June 26, 2023, 1:29 pm

Pray for the Ukrainian Church to stand in the gap to meet the needs and minister to the Ukrainian people as they demonstrate the love, power, and mercy of Jesus Christ. Pray for protection for the Ukrainian people. May the Lord Jehovah Saboath and the Angel armies fight for these precious people, enabling them to overcome their enemies. Pray that the Lord raises a renewed Church in Ukraine - spotless and flawless, which would reflect His character and purity, and be full of His power and demonstration of the Holy Spirit. May the Church be strengthened in the midst of suffering and persecution. May Christ's followers demonstrate His love and forgiveness in such a dimension it shifts the entire culture of the Ukrainians and their neighboring lands. Pray for the Ukrainian people to be more open to the Gospel God's help and the manifestation of His mercy for our people: the end of the hostilities and violence, and perfect peace in the land. May the Gospel of Jesus Christ spread with vigor and passion. May this spiritual synergy bring revival wherever the Gospel is preached.

Marilyn M

April 30, 2023, 12:26 pm

God, Almighty. I come before you to ask for protection for your children in Ukraine. Send angels to protect them from evil. Restore to them the land of thier home. Lift up their hearts to know Jesus Christ as their Savior. Pour out your blessing and stomp on the evil that is arracking them. This I pray in Jesus name Amen.

Herb J

March 3, 2023, 9:27 pm

Lord- we were informed last year that the people of Ukraine were turning to the Lord in great numbers, even showing pictures of them on buses raising their hands 50 at a time-, and I will confess that I have not been up close and personal with all the details that has been transpiring there -,ust generally praying that the war would end-, people would be protected- and Provisions would be sent ..because as we have heard- there is enough subterfuge and suspicious and corrupt Behavior by all parties ..Lord -,to Warrant not being certain about any validity of this war.. but that is just another incident in the ongoing crisis of The Human Condition Lord.. so we pray that you would end this war as soon as possible-, that you would bring to Justice those who are in the wrong -and that you would give us peace in America and bring us through our own crisis Lord- in obedience to your word- and will that our prayers could be used to manifest righteousness here in America- that we could continue to be the standard that we used to be Lord -,and that the people in Ukraine would be provided for -and protected-, andtheir land would be healed.. and if anyone needs to come to the United States and be provided with the mercy of the church and our love here in America.. it is the Ukrainian people.. so let them come here Lord ..and I pray that you would miraculously heal the wounded-, even raise the dead n reunite Ukrainian familys Lord-because no matter what the outcome is politically -,ultimately the Ukrainian people are suffering ,and they are an innocent people. Lord I'm sure you know as we all know there are sinners in every nation.. Lord let those who have a willing heart turn to you- and even those who do not have a willing heart be convincted in their error Lord-, to repent Lord and turn to you. And I lift up to you Putin right now Lord ,that his heart would be convicted to repent-,and you would terrorize his dreams in the night Lord- that he would see the errorof his ways.. and that's Zelensky would be dealt with as necessary by your Godly provision-,and justice- in what seems to be a never-ending changing story about who he is and what he represents. In Jesus mighty name, amen

Submit A Prayer

Prayer Posted!
Partner with Us
Intercessors for America is the trusted resource for millions of people across the United States committed to praying for our nation. If you have benefited from IFA's resources and community, please consider joining us as a monthly support partner. As a 501(c)3 organization, it's through your support that all this possible.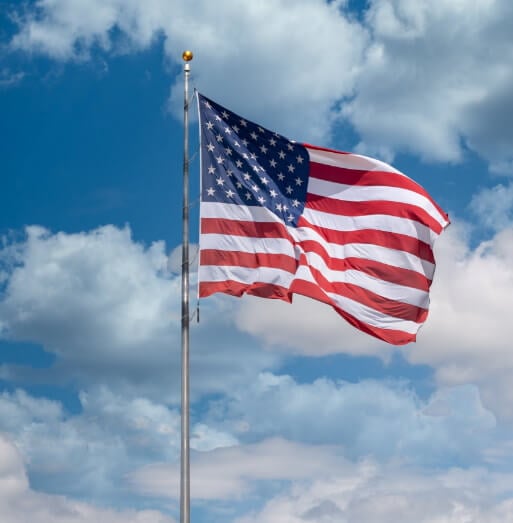 Become a Monthly Partner