Merrick Garland
Attorney General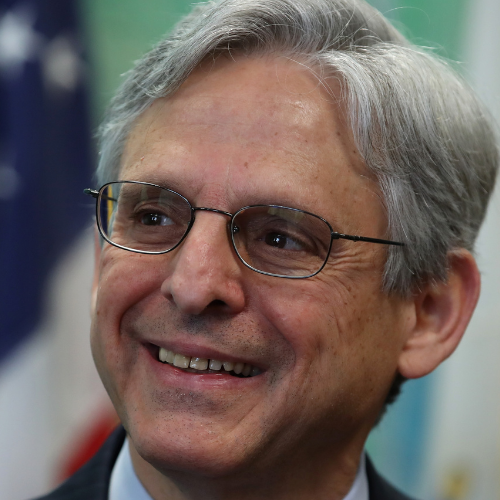 Address:
U.S. Department of Justice 950 Pennsylvania Avenue
Washington, DC 20530
I Prayed
have prayed
Submitted Prayers (1,824) for Merrick Garland
Christine R
September 21, 2022, 9:08 am
Heavenly Father, I am burdened by what Merrick Garland has done to invert our justice system. 'When the righteous are in authority, the people rejoice: but when the wicked beareth rule, the people mourn.' Proverbs 29:2. We are mourning political warfare, but may we remember that behind political injustice, we are really not wrestling against flesh and blood, but wicked spiritual forces. I take authority over the dark, spiritual forces at work within Garland and the entire DOJ, in the name of the Lord, Jesus Christ and bind any demonic forces or spirits that do not seek after Your justice for a nation, any spirits that do not call upon the name of the Lord, Jesus Christ as Lord and Saviour. I bind and cut off from their activities, schemes, deceptions and persecution. I loose Your wisdom, Your knowledge, Your character and integrity in this dept., and command satan and all of his demons to be bound and gagged and unable to operate against us and this great nation. I forgive Garland for labeling parents concerned about their children's educations and voicing their opposition against it, as domestic terrorists. I forgive him for running this dept. in vengeance against You, for this spiritual war is really against Your precepts, Your Commandments and Your righteousness. Humble this man O Lord! May he be filled with desperation that he needs You, O Lord. I pray for his salvation, in the name of the Lord, Jesus. Amen.
Derek 1
September 20, 2022, 7:00 am
May Haman hang on his on his own gallows.
Allena J
September 15, 2022, 1:52 pm
Lord, AG Garland needs You. You provide direction, wisdom, knowledge of the Truth, compassion, kindness, goodness and so many other virtues when a person humbles himself before You. The Bible says this: "All we like sheep have gone astray; we have turned every one to his own way; and the Lord hath laid on him the iniquity of us all." Father, the iniquity of AG Garland was laid on Jesus. Father, I pray that You would open his eyes to see what Jesus has done for his soul. I pray that he would bow the knee to You and You alone. I ask You to turn his head toward You. Glorify Yourself through AG Garland. May he stand to protect and defend this country and her Constitution. In Jesus' Name. Amen.
Julie S
September 9, 2022, 9:53 pm
Precious Father, I come before you with praise and thanksgiving as You are a mighty, powerful and loving Father to us. Your Word says with man some things are impossible but with God All Things are Possible!! We ask for your grace and mercy for Mr. Garland and his family. That they seek you and they will find you! Surround them with Your Love and that they will encounter Your Spirit that is full of an awesome love with open arms that shows forgiveness that we all need! We pray that you will be his guide in the decisions he makes that will line up with Your Will! In Jesus' Name! Amen!
Catherine S G
September 9, 2022, 5:19 am
Sir, you have a difficult and demanding task to carry out the duties of your office. I pray that you do so with complete integrity and wisdom. I pray that you receive the wisdom of God as you consider the work that is set before you. In Jesus name....Amen
Elaina H
September 8, 2022, 5:32 am
Lord, I pray for Merrick Garland. I pray for salvation. I pray he would see himself as You see him, and that he would surrender his all to you, and serve you. I pray for protection for Mr. Garland and his family. In Jesus' name, amen.