Merrick Garland
Attorney General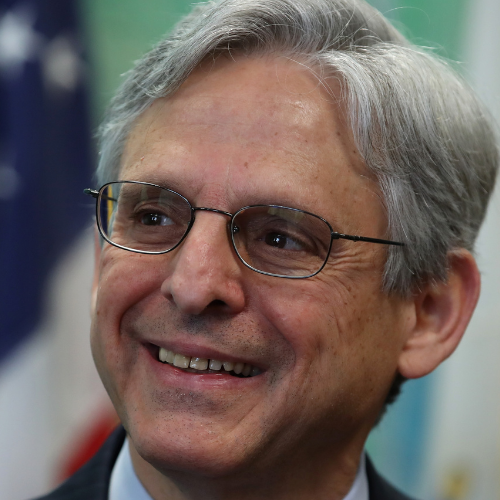 Address:
U.S. Department of Justice 950 Pennsylvania Avenue
Washington, DC 20530
I Prayed
have prayed
Submitted Prayers (1,888) for Merrick Garland
joyce B
November 29, 2023, 6:06 am
REPENT BEFORE IT'S EVERLASTINGLY TOO LATE!! TIME IS SHORT!!!
Sherica S
November 27, 2023, 8:27 am
Hebrews 4: 16 For we do not have a high priest who is unable to sympathize with our weaknesses, but we have one who in every respect has been tested as we are, yet without sin. Let us therefore approach the throne of grace with boldness, so that we may receive mercy and find grace to help in time of need.
Julie S
November 24, 2023, 8:22 pm
Father God I pray for this man for your divine intervention that brings him to Godly repentance and an understanding of Your Truth. Your Word says that "Love covers a multitude of sins! Please forgive and bless him and his family! In Your mighty Name I pray! Amen
Darlene E
November 24, 2023, 11:48 am
Father, I lift up Merrick Garland. Give him repentance for his sins. Bring him to Jesus for life. May he desire your wisdom and your righteousness to rule his life.
Trudee N
October 18, 2023, 4:31 pm
Father, I pray for AG Garland as he makes appointments to his Justice Department advisory committee. AG Garland has not shown himself to support the U.S. citizens across the board but to be focused on those citizens who support his political ideology. I pray that the attorneys he appoints will see the deceit that is rippling through this country and that their perspective will support truth and rule of law. I pray that all, including the AG, will focus on the good of the whole country and not just their own good. I pray that You would draw them all to Yourself, showing them their sinful ways and nudging them to trust Jesus as their Lord and Savior. Amen.
joyce B
October 11, 2023, 1:55 pm
Jesus is coming back very soon. REPENT BEFORE IT'S EVERLASTINGLY TOO LATE!!!