Merrick Garland
Attorney General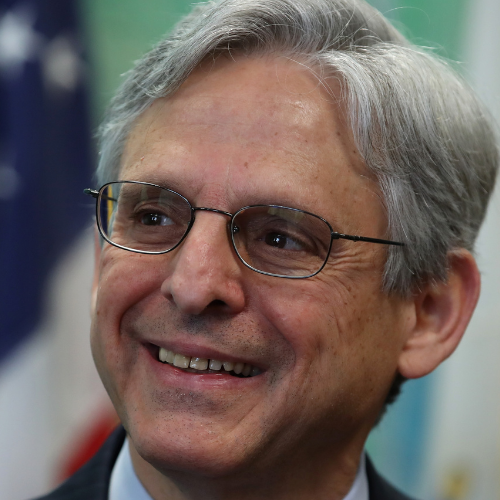 Address:
U.S. Department of Justice 950 Pennsylvania Avenue
Washington, DC 20530
I Prayed
have prayed
Submitted Prayers (1,847) for Merrick Garland
Darlene E
January 27, 2023, 2:59 pm
Father, I pray for Merrick Garland. I pray you would reveal to him how he stands before you, not in the eyes of men or his own eyes, but in the eyes of the Creator and Lord of the Universe. Give him eyes to see and ears to hear your words.
Trudee N
January 27, 2023, 11:23 am
Father God, I pray that Attorney General Garland would have his heart transformed by Jesus into one that is humble, not seeking his own agenda but seeking the good of the country as a whole. "God is opposed to the proud, but gives grace to the humble." (1 Peter 5:5b). This quality is sadly lacking in many public servants. I pray in Jesus' name, Amen.
Allena J
January 26, 2023, 8:01 am
Father, how difficult it is to be in a place of leadership with no guidance from You. Lord, cause this man to be born again. Send Your breath of life over him, his family, his whole department. Let the winds of spiritual awakening, repentance, salvation fall upon this department and their families. In Jesus' Name. Amen.
Allena J
January 12, 2023, 8:06 am
God of all wisdom and knowledge, provide Mr. Garland with Your wisdom and knowledge for all his work. Give him ears to hear, eyes to see, and the ability to make decisions that are for the good of all the people according to Your will and Your ways. Lord, save his soul. Protect him from evil. Cause him to stand for justice and righteousness, for these are the foundation of Your throne. Lord, if he doesn't, then remove him from his office. Amen.
Trudee N
December 23, 2022, 5:25 pm
Father God, all glory be to You this Christmas season. Thank You for the gift of Your Son who came to be one of us and to pay for our sins with His death. I pray that AG Garland would recognize that "unless the Lord builds the house, they labor in vain who build it" (Psalm 127:1). Benjamin Franklin expressed assurance that "God governs in the affairs of men" when he proposed that petitions to You be made prior to determining any actions in establishing the government. I pray that AG Garland would look to You. I pray that he would come to know and believe that "Jesus is the Christ, the Son of the living God" and that he would place his trust in Him. There is so much evil being promoted in this world, we cannot know what is right apart from You. Please empower our Attorney General. In Jesus' name, Amen.
Allena J
December 22, 2022, 7:50 am
Lord, this morning You led me to look up the official meaning of the word "oath." I'll post it here: a formal and serious promise to tell the truth or to do something [=promise formally to remain loyal] an oath to defend the nation an oath of office [=an official promise by a person who has been elected to a public office to fulfill the duties of the office according to the law] Now, Lord, I pray that Mr. Garland would be compelled to uphold his oath of office. Where he has fallen short, convict and strengthen him. Where he is weak, strengthen him. And in those times he has not upheld the law and Your laws, convict him and then put him on the right path. Grant him the ability to repent of His ways that are not in accordance with Your will, and grant him Your power and strength to uphold his duties of the position he occupies. In Jesus' Name. Amen.