Merrick Garland
Attorney General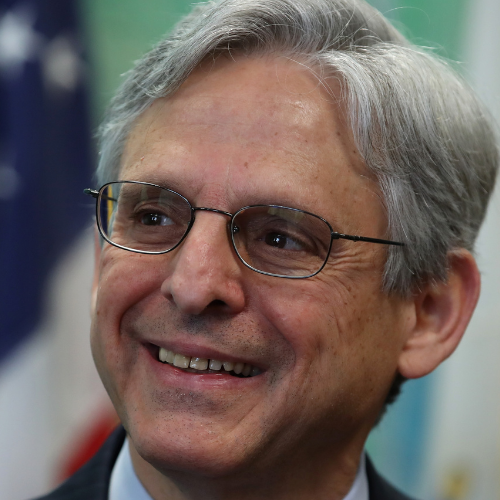 Address:
U.S. Department of Justice 950 Pennsylvania Avenue
Washington, DC 20530
I Prayed
have prayed
Submitted Prayers (1,869) for Merrick Garland
Darlene E
June 7, 2023, 5:53 pm
Father, I pray for Merrick Garland for your gift of repentance for him. Open his heart to the Gospel as not just doctrine but as a living Savior whom he has to bow before to receive life. May he no longer walk in sin, but with a heart to want to walk with Jesus. May he see he has no life or wisdom apart from you. Give him a hunger and thirst for righteousness that he may be filled with you.
Darlene E
May 23, 2023, 3:55 pm
Father, I lift up Merrick Garland. Deliver him from Satan's grasp and open his heart to you. May he experience salvation and a walk of integrity with you. Give him a real concern for our country.
Kurt W
May 23, 2023, 12:57 pm
O LORD make Merrick Garland a godly judge like YOU and give all his subordinates the gift of justice too. Help Attorney Garland give true justice to your people honorably and equally to all. Let the mountain of influence that is the legal system then be fruitful and from YOUR righteousness- prosperity and peace will flow to all the people.
Robert W
May 4, 2023, 11:16 am
"When the righteous are in authority, the people rejoice; but when a wicked man rules, the people groan" Proverbs 29:2 I am praying for you today that Almighty God will grant you wisdom, understanding and courage to govern righteously and reject wickedness and lawlessness. May God, the judge of all men, have mercy on your soul.
Trudee N
April 28, 2023, 4:18 pm
Father, please correct AG Garland's thinking regarding abortion. Please help him to see this for the terrible evil that it is. I pray that You would favor the lawsuit that seeks to overturn the Food and Drug Administration's approval of mifepristone. Please protect babies from abortion and their mother's from the fallout of abortion. In the name of Jesus, Amen.
Darlene E
April 21, 2023, 2:36 pm
Father, I pray for Merrick Garland. Turn his heart to you. Open his eyes to the sin in his life and give him repentance and the desire for the fullness of life you have for him if he will repent and submit to you as Lord. Deliver him from love of power and money and the lies of satan. Show him true life is not found in those things.