WAS POWERFUL GEN. MILLEY AS PARTISAN COUP LEADER UNDER TRUMP?
September 15, 2021
WAS POWERFUL GEN. MILLEY AS PARTISAN COUP LEADER UNDER TRUMP?
September 15, 2021
Pray
have prayed
Lord God, give us leaders who fear You and act with wisdom and humility. Expose wrongdoing in our government and bring justice.
A new book set to release next week paints General Milley as undermining President Trump in key ways. Read on . . .
Joint Chiefs Chairman Army Gen. Mark Milley single-handedly took top-secret action to preempt then-President Donald Trump from ordering a military strike or launching nuclear weapons, according to a new book.
During that meeting, Milley instructed senior military officials in charge of the National Military Command Center to not take orders from anyone unless he was involved, according to a write-up of the book by CNN.
"No matter what you are told, you do the procedure. You do the process. And I'm part of that procedure," Milley told them.
"Milley considered it an oath," Woodward and Costa wrote.
The book also revealed that Milley had two back-channel phone calls with China's top general to reassure him that the U.S. would not attack, even promising to give him a heads up if it did.
According to a write-up by the Washington Post, Milley — four days before the 2020 presidential election — assured his Chinese counterpart, Gen. Li Zuocheng of the People's Liberation Army, that the U.S. would not strike. (Excerpt from Breitbart.)
On Tuesday's broadcast of the Fox News Channel's "Hannity," Sen. Marco Rubio (R-FL) stated that Chairman of the Joint Chiefs of Staff Gen. Mark Milley needs to deny reporting that he vowed to warn China of a pending attack by the U.S. if former President Donald Trump ordered one, and if Milley does deny the story, Bob Woodward needs to produce the evidence he has to back up his story.
Rubio said, [relevant remarks begin around 3:00] "I want everybody to understand, look, you don't have to like Donald Trump to be concerned about this, okay. You have a — the chairman of the Joint Chiefs of Staff, a military leader, basically ignoring the Constitution, deciding he's going to call a potential adversary and an enemy of the United States and collude with them and tell them, if I'm ever ordered to do something, I'm going to tell you about it first, and also break the chain of command when it comes to the nuclear codes of this country and its control. I honestly hope that tomorrow we're going to have a statement from Gen. Milley saying this is an absolute lie. This never happened. Because the alternative is we basically now live in a country where a general can decide, I don't like what a president's doing, I don't think a president is in his right mind, I'm going to ignore his warning and I'm going to collude with our potential enemies to prevent our president, elected by the people, from taking action, which, by the way, in this case, there's no sign that that action he was trying to prevent was ever going to happen. Imagine if tomorrow, Gen. Milley decides I think Joe Biden is senile, and so, you know what, I'm not going to follow his orders. I'm going to collude with Russia and China to prevent us from acting. … It is the essence [of] a military coup, for lack of a better term. That's what it would equate to." (Excerpt from Breitbart.)
Milley did not deny the phone calls. He defended them. AP reports:
[Milley] on Wednesday defended the phone calls he made to his Chinese counterpart in the final months of Donald Trump's presidency, saying the conversations were in keeping with his duties as chairman of the Joint Chiefs of Staff.
In a written statement, Gen. Mark Milley's spokesman, Col. Dave Butler, said Milley acted within his authority as the most senior uniformed adviser to the president and to the secretary of defense.
"His calls with the Chinese and others in October and January were in keeping with these duties and responsibilities conveying reassurance in order to maintain strategic stability," Butler said. "All calls from the chairman to his counterparts, including those reported, are staffed, coordinated and communicated with the Department of Defense and the interagency."
What do you think of what General Milley did? Please leave a comment.
(Photo by Alex Wong/Getty Images)
Partner with Us
Intercessors for America is the trusted resource for millions of people across the United States committed to praying for our nation.
If you have benefited from IFA's resources and community, please consider joining us as a monthly support partner. As a 501(c)3 organization, it's through your support that all this possible.

Dave Kubal
IFA President
& CEO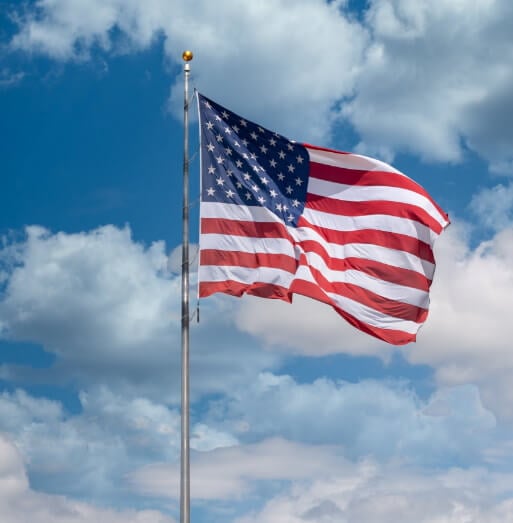 Become a Monthly Partner