'VALIDATE THE VOTE' WHISTLEBLOWER INITIATIVE–WHAT IS IT?
IFA Staff
|
November 6, 2020
'VALIDATE THE VOTE' WHISTLEBLOWER INITIATIVE–WHAT IS IT?
IFA Staff
|
November 6, 2020
I Prayed
have prayed
Lord, we pray that Your light of truth would be shone on the election processes. Where there is fraud and deception, may truth and light prevail.
True the Vote, the country's largest voters' rights organization formed to prevent election fraud, today launched "Validate the Vote," an initiative to provide that the 2020 election returns reflect the principle of "one vote for one voter." The initiative, led by Catherine Engelbrecht, aims to protect the integrity of our nation's electoral system and ensure public confidence and acceptance of election outcomes critical to American democracy. You may remember that True the Vote's Catherine Engelbrecht has been on many IFA webcasts, praying about election integrity with IFA intercessors. We have partnered with True the Vote to create Pray the Vote, a prayer initiative to pray over ballot processing. This newest effort, Validate the Vote, goes to the mat for upholding truth and vote integrity, by exposing voter fraud. We want to stand with them in this effort!
How can you stand with True the Vote to Validate the Vote?
View Comments (9)
Pray for this effort to connect with whistleblowers.
Pray for True the Vote staff, volunteers, and contracted legal counsel–for strategy, insight, favor, and effectiveness.
Pray that True the Vote would receive the finances they need to keep pursuing the truth in these election results. Information about donating to this effort is below, if you are led to do so.
"Unfortunately, there is significant tangible evidence that numerous illegal ballots have been cast and counted in the 2020 general election, potentially enough to sway the legitimate results of the election in some of the currently contested states," said Englebrecht.  " True the Vote is stepping up to provide the resources needed that will ensure voters, election workers, and volunteers who are observing the extended ballot-counting process – and seeing firsthand the illegal actions taking place – have the resources they need to document and report the malfeasance with the confidence that these issues will be pursued by every available legal channel.
As of today, True the Vote's Election Integrity Hotline (855-702-0702) has received thousands of calls reporting alleged incidents of fraud.  Additionally, multiple True the Vote election workers working alongside independent election workers across contested states have seen firsthand examples of election officials refusing to obey state election laws and counting votes illegally. These incidents include ballots being counted after deadlines, election workers refusing to recognize challengers who seek to contest a ballot, or similar. The establishment of the Whistleblower Compensation Fund will enable individuals with critical information to come forward and be supported.
"True the Vote aims to facilitate a discussion that reflects credible facts, evidence, and demonstrably actionable incidents of voter fraud.  The current media reporting environment is rife with sensationalism that threatens the ability to quickly and accurately determine and bring focus to where actual issues have occurred and could undermine confidence in this election and, fundamentally, the free election system that underpins the Democracy.  We need a result that tells us whether the election is legitimate and that every vote is validated," added Engelbrecht.  "The vote integrity issues seen this election cycle, in particular, have largely been fueled by efforts to radically expand mail-in voting, which created numerous opportunities for voter fraud that does not exist with in-person voting.  In addition, there are numerous statistical anomalies that must be reconciled to restore confidence in the vote."
The integrity of elections is the core of our Democratic Republic.  Regardless of the outcome, the legitimacy of our leaders, the ability to govern, and the preservation of our election system are at stake.  Validate the Vote aims to support the constitutional rights of every voter and expose, fight and remedy fraud where it has occurred.
Please call the Election Integrity Hotline at 855-702-0702 to report voter fraud or visit ValidatetheVote.us for more information, report voter fraud, or contribute.
Partner with Us
Intercessors for America is the trusted resource for millions of people across the United States committed to praying for our nation. If you have benefited from IFA's resources and community, please consider joining us as a monthly support partner. As a 501(c)3 organization, it's through your support that all this possible.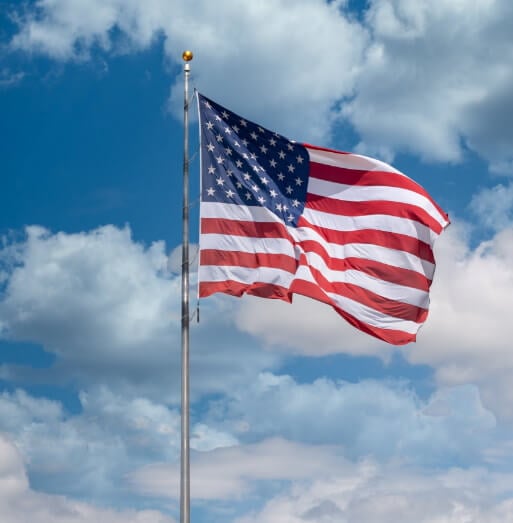 Become a Monthly Partner