February 23, 2021 | Shelley McLaughlin, IFA Contributing Writer
Lord God, help us to quiet ourselves before You that we will hear Your voice.
The world wants us masked up, shut up, and shut down. Maybe they are unknowingly giving us a clue that we could not see until now.
Does God like to show up when we are quiet and still, or does He want us to fight and take a stand?  The answer to both questions is a resounding YES! We need to ask Him to help us discern His times and seasons. Is this a time where we could be both quiet AND take our stand simultaneously? YES!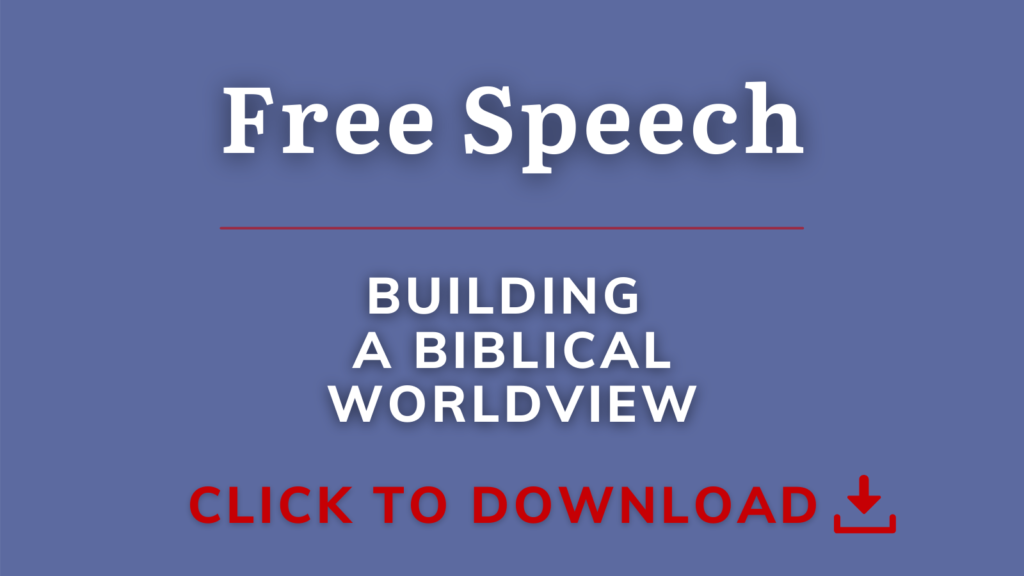 How might something as small as fasting our tongues, lips, and keyboard fingers for 3 days change our circumstances?
WAIT.
Before we go any further, we know what you are thinking, "Be quiet? Are you kidding? I've been stuck inside the house for a year with the same people. Our home is never quiet if anyone is awake because we have nothing to do but are somehow busy people!"
We don't mean silence: we mean quieting your words, and, more importantly, your soul, for just three days with us as we collectively examine our hearts, sit humbly – in deep repentance in His presence, and ask God to hear us by singing to Him.
From Thursday evening, February 25 through Sunday evening, February 28, we are calling for God's people in our community to be still. Why? Because that weekend is Purim – and it is a time when the script can flip.
Purim, which is celebrated two days, is unique this year: beginning Thursday evening, it will take a pause to cease for Sabbath from Friday to Saturday evening, ending Sunday evening.
Is this a big fat neon sign pointing at a specific time to be quiet?
Purim is found in the story of Queen Esther. It is quite the soap opera. Queen Esther, secretly Jewish, discovers the Jews are to be annihilated by royal decree of the King of Persia – who happens to be her husband. That's awkward. She is informed of this by her Uncle Mordecai who asks her to ask the king to reverse his decree.
Only kings in Babylon/Medo-Persia do not reverse their decrees. Ever.
Esther was reasonably nervous about this impossible request which could easily result in her death. King Ahasuerus had eliminated Vashti, the previous queen. Esther gives Mordecai a valid excuse to be quiet, stay in her chambers and mind her own business.
Mordecai's response to her was very stern in Esther 4:13-14:
"Do not imagine that you in the king's palace can escape any more than all the Jews. For if you remain silent at this time, relief and deliverance will arise for the Jews from another place and you and your father's house will perish. And who knows whether you have not attained royalty for such a time as this?"
Mordecai explains this unique moment in time is critical for God's people. Queen Esther is perfectly positioned to change predicted outcomes. Mordecai warns her, if she chooses to remain silent, God will find another willing person to bring relief and deliverance. When a person in position of governmental authority remains silent, but could have acted, they bear the brunt of the outcome due to their failure to address the issue.
The Hebrew word for silent here is used twice when translated remain silent in English. Mordecai urges her not to be silent silent.
This word does not mean to be quiet. It means to not listen.
It means you heard what is going on but give approval for it to continue by not listening to the complaint of the people, and then speaking up, like someone who sticks their fingers in their ears during an argument and says, "LA LA LA LA LA LA I am not listening to you."
Is Yahweh listening to us right now? Like Linda? Watch this video. Has our prayer life been like this over the last year? (To be clear, we are the kid.)
We have not listened listened to Him. We have not listened to the things that He says to do in His word. He is done listening to us. He is done arguing with us. Our defiance has us heading for a pow-pow.
Talking more. Praying more. Pleading more. Reasoning more and declaring more that our will be done is not helping. 
He is being silent silent with us and allowing the condition of the world now to stand because we have not followed His instructions.
But we know these things to be true:
In 2 Chronicles 7:13-15, God even gives us a clear recipe on how to change our circumstances: "When I shut up the heavens so that there is no rain, or command the locust to devour the land, or send pestilence among my people, if my people who are called by my name humble themselves, and pray and seek my face and turn from their wicked ways, then I will hear from heaven and will forgive their sin and heal their land. Now my eyes will be open and my ears attentive to the prayer that is made in this place."
The thief comes to kill, steal and destroy but God, in His mercy, will hear His children when they humble themselves. He knows what we need without us speaking a word and will restore what the "locusts" have taken from us. The thief must return up to seven times what he has stolen, even if it costs him everything.
Has the enemy stolen your peace, hope, love for each other, unity, faith, and the truth? He chips away at our shalom until we are worn out, weary, broken and fighting everything – especially with our words, because he understands the power of our speech, even if we don't.
Words create life or death and the Hebrew word for "words" (debar) is related to the Hebrew word for "bees" (deborah).
Have your words been pleasant, little pollinators moving from flower to flower in the Kingdom spreading the gospel over the last year to bear good fruit of the Spirit, or have you been stinging everyone, including Him, in person and online?
He has heard every word that every single person has said during this test of our faith.
We choose which voice to listen to: the voice whispering lies, death, and destruction or Yahweh's small still voice whispering truth, hope and life. To hear it, we must be silent.
When the Israelites were about to cross the Red Sea, they are pressed up against impossible odds – sea on one side, really mad Egyptians on the other. Moses is pretty sure God is going to handle business because only hours early He performed amazing miracles with the Passover.
Moses confidently exhorts the Israelites, "Fear not, stand firm, and see the salvation of the Lord, which he will work for you today. For the Egyptians whom you see today, you shall never see again.  The Lord will fight for you, you need only be silent." (Exodus 14:13-14)
The same word Mordecai uses twice in his advice to Queen Esther; Moses only uses once. Both times, the Israelites are freaking out, complaining, murmuring, and upset with their new circumstances. Mordecai advised the Queen to listen listen and speak up for the people.  Moses told the people to zip it.
Because Moses told the people to be silent, they were delivered from danger the earthly king posed by The King. Because Queen Esther was not silent silent, her people were saved by the earthly king, whose heart was moved in mercy by The King.
Purim and Passover have more connections besides Moses and Mordecai telling people to talk or not talk.  The decree that King Ahasuerus issued against God's people was announced on Nisan 13, the day before Passover. Nisan 13 is the same day that Christ held the Last Supper to renew the covenant and indicate He would be back for His bride.
Also, Purim wound up being a judgment day of sorts for the people of Persia who chose to fight against God's people. They called the day Purim because Haman, our villain in this story, cast lots to determine the exact day to execute this judgement. Purim is linguistically connected to The Judgement Day – Yom Kippur – when the High Priest cast lots to deal with the goats.
Haman was not the High Priest. Haman messed up and cast lots against the sheep of God's pasture.  Dealing with any goats in your life lately?
Esther was a Queen in a position of authority that we are not. We are just – we the people. As believers, we are subjects of The King who is in His holy temple. The same King who requested that the earth keep silence before Him the last time He sent in the Chaldeans. The word silence Habakkuk used differs from the word silent used in the Moses and Esther stories, but contextually it is the same as the story back in Exodus.
This word Habakkuk uses when God speaks means "HUSH! ZIP IT YOU GUYS! JUST STOP TALKING! I HAVE TOTALLY GOT THIS. PLEASE."
As judgment begins to fall upon the Church first, instead of sitting as if a queen, we should be following the example of the 24 elders by casting our crowns at His feet in humility.
Is this all worthy of our reflection, and silent repentance, – for such a time as this?
We have hope that our stillness before Yahweh will be heard by Him. We have hope that He will help our leaders speak and not remain silent. We believe that our hope will not be put to shame. God's ways are not our ways and sometimes we must do something different to bring the accelerated change we need.
We know it will be difficult for everyone to be completely quiet but here are ways you can participate. This is a fast individuals can participate even with most health issues. Commit to these as best you can, then join us Sunday night for corporate worship and prayer:
Carve out quiet space during these three days to read God's word. Do not ASK Him for anything. Listen to what He has said in His word. Ask the Holy Spirit to guide your focus.
Do not text.
Do not use your phone.
Do not return emails.
Do not surf the web.
Keep the electronics off.
Absolutely, above all, do not watch the news.
If you must use your voice, sing praises to Him. Psalms that request Him not to be silent include Psalm 28, 35, 39, 50, 83 and 109. Start with those.
Sing Psalm 119 out loud. Multiple times over the weekend. It is full of wisdom and praise for His instructions. Let Him know you have heard His instruction and wisdom.
We are in danger of forgetting how to even blush. What a dangerous time to let that happen. In Jeremiah 6 & 8, Yahweh warns us, warns us of the danger of not listening to Him.
Let's become His blushing bride again. Fall in love with His Word again. Let's all come silently before our King and wait for Him to respond by reaching out His scepter to draw us near to Him in His mercy.
Father – you are able to humble the proud. We have arrogantly fought in our own strength against the new things You are doing on the earth. Help us to humble ourselves before you as your judgments continue to fall. Help us to listen to what Your Word says to do. Help us to hold our tongues so that You may speak and please forgive us for idle or destructive words we have spoken, especially when using Your sword.  Heal the ears of our neighbors we may have wounded.
Shelley McLaughlin is a passionate IFA intercessor and devoted student of the Word. (Photo Credit: Canva.)
Share your prayers in the comments below that we would be a people that listens to God. . .