January 14, 2021 | Shelley McLaughlin, IFA Contributing Writer
Father forgive.  Father save us.  Father this is all so big for us to fight and clean up ourselves. Thank you for revealing these things to us so that we can intercede in prayer.
On January 13, 2021 in the first SCOTUS ruling on an abortion issue since Amy Coney Barrett was sworn in, the court ruled that individuals seeking to abort children with the use of mifepristone must pick up their prescription in person even during the pandemic.  The White House had requested this restriction remain in place even during the Covid-19 pandemic earlier in 2020 and lower courts had ruled against the restriction.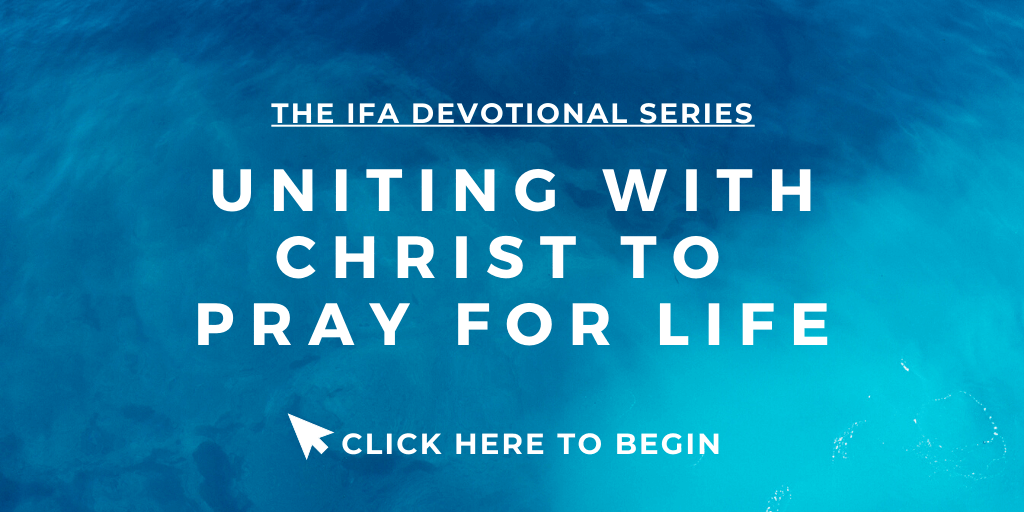 Mifepristone, also known as RU486, is an abortifacient pharmaceutical that can be taken in privacy of your own home to trigger an abortion.  It is only for use within a short time frame after conception but can be utilized up to 9 weeks gestation. Fetal heart beats begin around 6 weeks of gestation.
Mifepristone, or Mifeprix, is distributed through DANCO – a company located in Manhattan, NY.  CBS News disclosed the origins of the drug on October 13, 2000, over 20 years ago, by the manufacturing company Hua Lian Pharmaceuticals, located in Shanghai, China.
A few weeks ago I stood at the Mississippi River in my home town and asked God why in Revelation 16 the sea, rivers, streams, and bodies of water were running red with blood.
He answered with a question: "Why did it run red with blood in Egypt?"
I answered, "The babies."
As the words left my mouth, I had a knowing that all over the world children have been aborted for the last 30 years in the privacy of their mother's home and their remains flushed down toilets or washed away down bathtub drains.
Their blood is in the water crying out to Him.
People show up at abortion clinics, state capitols, and the United States Supreme Court to protest abortion.  They participate in 40 Days for Life.  They are now aware that unborn children are used in the development, production, and testing of medical products worldwide.
We were instructed back in the Garden to "Be fruitful and multiply, fill the earth and subdue it." Subdue means to trample under foot.  Yeshua gave us the authority to trample on snakes and scorpions and overcome all the power of the enemy. To do that we need God's wisdom and knowledge to bring these dark atrocities out into the light where they are exposed; then we can deal with them spiritually. We need to acknowledge what has happened in this area of the abortion fight as well and how we have allowed His creation to run with the blood of children.
The March for Life is scheduled for January 29th this year in America. Perhaps prior to that, now that Yahweh has opened our eyes, we stand next to the waters that flow through our cities and pray for forgiveness for not paying attention to the waters that are running red all around us, and all over the world, with the blood of innocent children.
Father, forgive.  Father, save us.  Father, this is all so big for us to fight and clean up ourselves. Thank you for revealing these things to us so that we can intercede in prayer. Please give us your wisdom.  Preserve life.  Remove fear of the future for mothers who find themselves pregnant unexpectedly—help them to know that You alone can save, You alone are a provider, and that You will make a way for the new life you have created within them.
Shelley McLaughlin is a passionate IFA intercessor and devoted student of the Word. (Photo Credit: Unsplash.)
Share your prayers in the comments below for forgiveness and repentance for this horrific sin on behalf of our nation. . .